E-COMMERCE LOGISTICS 2020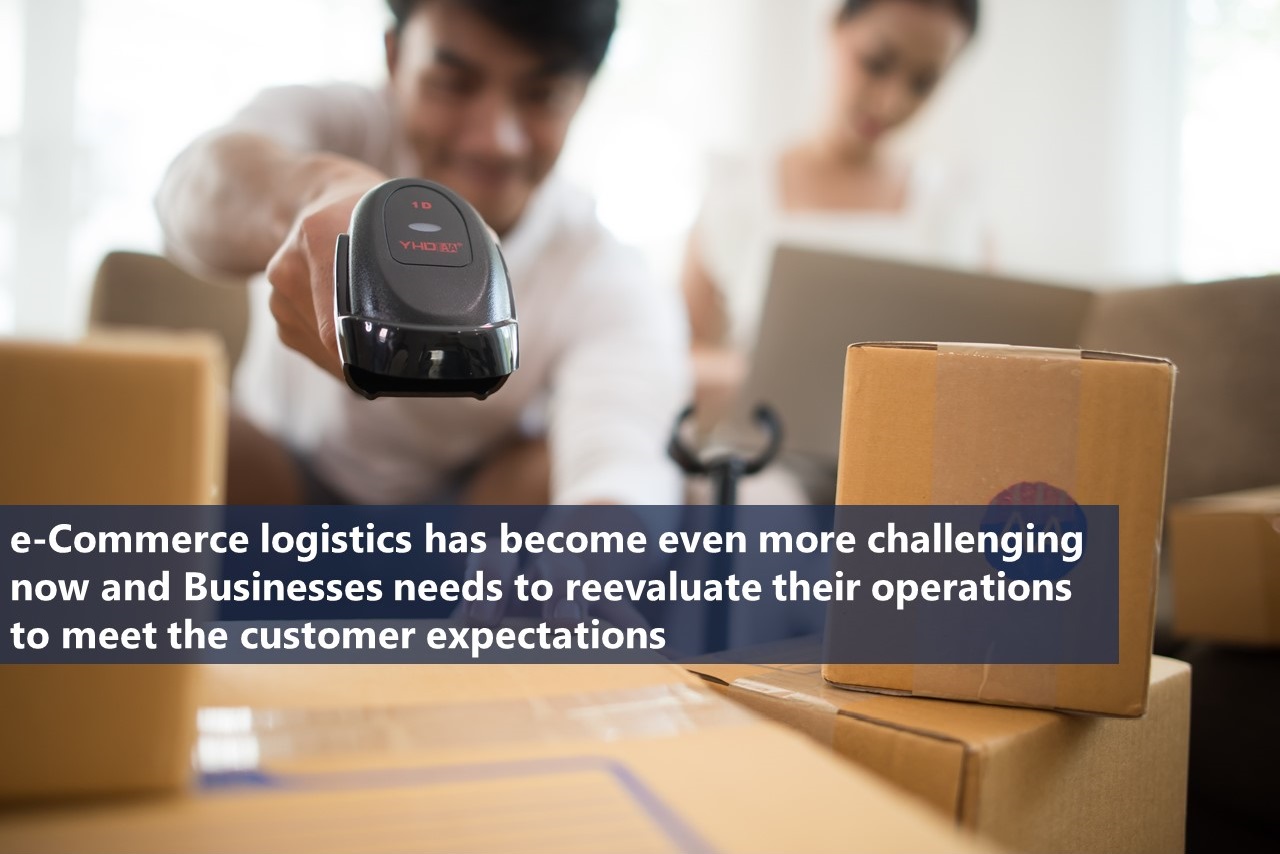 Regardless of whether an e-Commerce business is simply just beginning or growing, there can be a number of variables to consider. When Amazon started offering faster deliveries the new e-Commerce logistics concerns raised. Customers now generally expect the deliveries to be free that too in a day or two without any disruption to quality and precision to their deliveries.
There are main e-commerce logistics concerns that e-commerce businesses should take note of to ensure they are heading in the right direction.
Important E-Commerce Logistics Competencies :
For e-Commerce businesses, logistics is a vital aspect to achieve growth and give your customers the best experience. For a successful e-Commerce logistics operations the businesses should look for these important aspects:
Coordination with multiple warehouses : While dealing with multiple warehouses and deliveries in various geographies, coordination and integration is important. To meet customer expectations and needs, every component of the supply chain needs to be in sync with the one another. As a business expands, businesses often include logistics capacity in an ad hoc manner. To enhance and promote the growth of e-commerce logistics it is important for organizations to put resources into synchronizing and establish a connection between their different platforms.
Technology: Big data, Analytics & Automation : Big data & Analytics, can have a distinct advantage in e-commerce logistics concerns. For instance, big data can help identify demand patterns & trends which were undetectable earlier. The software can now make a prediction based on big data which help in inventory planning with active trends and online product interests' Big data also plays a crucial function in augmenting product travel by using data analytics and real-time information. The system gathers and evaluates information from a wide range of sources like internet, GPS trackers, climate forecasting, etc. to foresee the ideal course from pickup to the delivery point.
Localization of Inventory : In early days, retailers used to fulfill orders from small local warehouses but in present times the shorter delivery cycle has driven dealers to distribute their inventories and keep their inventories in small warehouses which close to populated areas to reduce the delivery duration. It similarly allows them to utilize local transporters which is less expensive and help minimize expenses.
Last-mile : Allegedly the last-mile can be labelled as one of the most complex segments of e-commerce logistics. This is the phase where a package reaches the last journey of the delivery process to the customer. The last mile is commonly executed by a postal or transporter. The complexity of last-mile is because of the challenge of getting the package to a customer in the estimated time. As the last-mile is the last contact between the brand and customer in the e-commerce logistics chain, and it is a crucial opportunity to make a lasting impression and its significance to do it right.
Return Processes : So, there are instances where customers are not happy with a purchase and willing to return or replace them this a process which comes under reverse logistics. Returns and replace accounts for over 25% of sales in e-commerce, where customers make purchasing decisions only by seeing but can feel or try once it is delivered. The expenses and components for taking care of reverse logistics also need to be considered in e-commerce logistics plans and their budget.
3PL Provider : A good 3PL partner can help e-Commerce business achieve success and growth with their services. It is a must for businesses to realize the importance of a 3PL partner as they have plenty of abilities, for example, manpower, technology, labor, geographic expertise and skills. Significantly allowing retailers and sellers to emphasize their main business areas by offering scalability as the business grows.
Logix ECOM helps companies manage their e-commerce logistics with multiple support modules which can be used not only by 3PLs but for e-commerce companies who have in-house logistics capacity as well. With Logix ECOM companies can manage business operations on a single dashboard from receiving the order to delivering it to the doorstep of customers.
Logix Platform offers a global customer portal and API integrations platform where this customer could easily route the shipments to the particular carrier, update tracking information and complete the process.
It also comes up with e-commerce and carrier integrations to enhance your business experience.