CROSS-BORDER E-COMMERCE REVOLUTION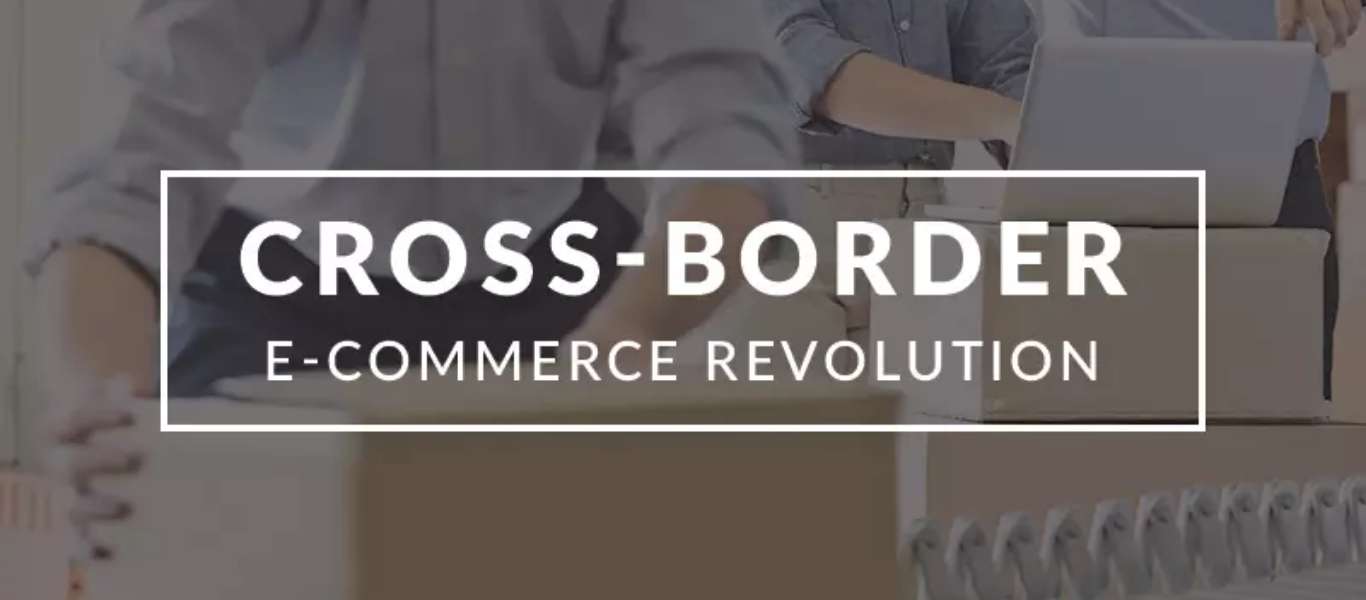 The transportation and logistics industry faced plenty of challenges this past year due to new customs/border regulations as well as a pandemic. Cross border e-commerce has made import and export easier than ever before as the stock is supplied when the demand arises helping the e-commerce market to grow.
1. Growing cross border E-commerce Market :
In the grand, global scheme of things, the international cross border e-commerce market surpassed the €881 billion ($994 billion USD) mark in 2020.
Market research firm Niesel revealed in a recent worldwide study that at least 57% of individual shoppers have made a purchase from an overseas retailer in the last 6 months.
This evidence suggests that has a positive impact on the businesses from whom they are buying 70% of retailers confirmed. Asia- Pacific has gained a significant growth with 62.6% share, over North America and Western Europe, who are expected to have shares of 19.1% and 12.7% respectively.
2. Expected growth in next 2-5 years :
According to the research study, the global cross border E-commerce market size was estimated at USD 780 billion in 2020 and is expected to reach USD 4820 Billion by 2026, at 27% CAGR through 2027.
Growth in Cross border ecommerce is opening up several new opportunities for logistics service providers. As in the next 5 years, a continuous adjustment in services offering is imperative for participants to meet the changing preferences of e-commerce companies and end consumers.
3. An easy access to get into this scope (Business process) :
The Explosive growth of cross border e-commerce is supported by the increasingly young and urban population of below regions with easy access to technology such as mobile phones and tablets.
North America : Canadian e-commerce retailers are considering outsourced fulfilment options to expand to cross-border and other international markets.
South America : The USA remains the most preferred destination for cross border e-commerce. However, the share is being cannibalized by China, supported by a growing preference towards chinese goods.
Europe : Mobile penetration in Europe is high, and more than 54% of the retailers expect mobile to be the potential source of order placement by cross -border eCommerce consumers.
The Middle East and Africa : The cross border e-commerce market in the region is comparatively small, but with high internet penetration and excellent infrastructure in the Middle East, cross-border e-commerce is set to grow at an exponential rate during the forecast period.
Asia-Pacific region : Last mile deliveries in rural areas remain a major challenge for logistics service providers; those with expertise in express delivery will partner with cross border retailers and set up distribution centers for quick deliveries.
Use Case and Summary
LogixGrid has come up with the solution for one of our customers who is finding it challenging since there was a large network with multiple carriers across borders. We have offered a global customer portal and API integrations platform where this customer could easily route the shipments to the particular carrier, update tracking information and complete the process.
If you are looking for the best eCommerce Logistics Software to improve and grow your eCommerce business, get access to eComGlobus, an All-in-One eCommerce fulfillment platform with various eCommerce benefits features that will support you to manage your warehouse operations, shipping, fulfillment, procurements, last-mile delivery, return and refund management.