How 'Clobz Sales' Can Support Automation
To Increase Sales?
Employee Attendance
Client Visits
Place Orders
Expense Submission
Tracking
Employee Attendance
Clobz Sales automation software lets the sales team have the liberty of their work, in the field their destination sometimes may be uneven and undefined. The salesperson should not be concerned more about their attendance but their sales.
Clobz Sales automation software allows a salesperson to mark their attendance from anywhere, they can start their day just with a single click attendance. How easy it is. Complete freedom.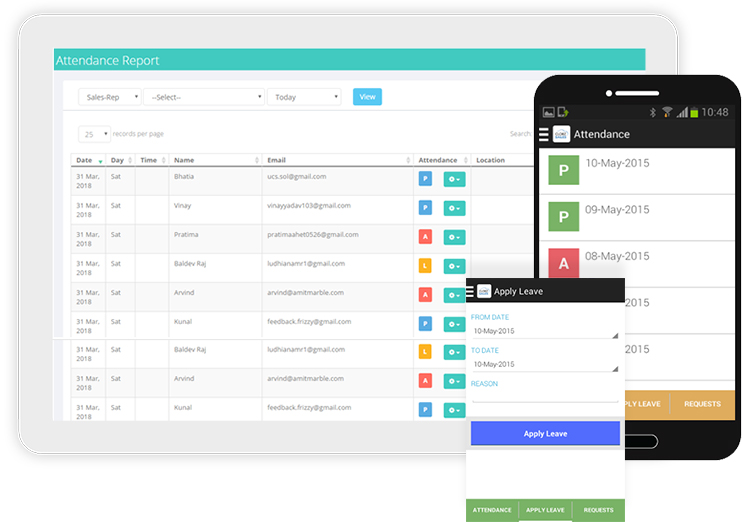 Client Visits
Clobz Sales enhance sales ability in the field. Usual issues in client visits incur because of wrong data, no market research, no product samples available, time-bound and others.
Clobz Sales take care of everything that a salesperson needs in the field and make it easier to make the visit successful and improve the team's performance.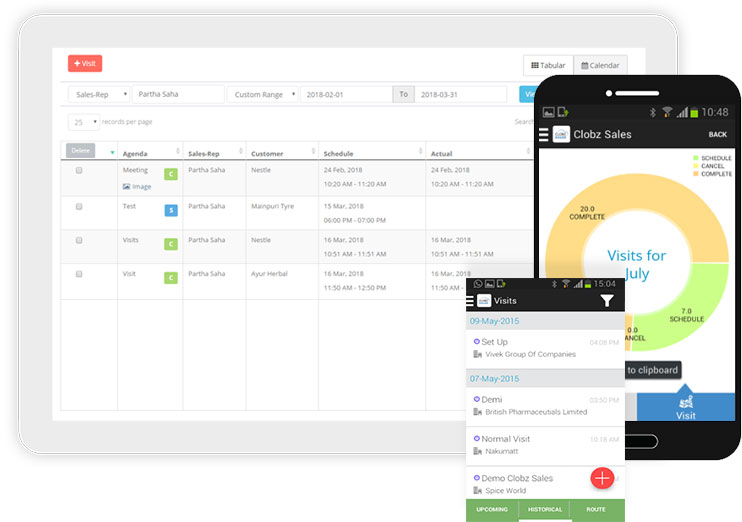 Place Orders
Clobz Sales know exactly how to serve the clients in comfort and generate orders in critical situations. The salesperson should not be worried about achieving the sales target because Clobz Sales is there to calculate the target amount percentage and suggest to win goal.
Clobz Sales show up the list of products, great brand visibility of product catalog, manage discounts on orders, compare with the last month orders for each product, retails stock calculation, customer feedback which makes sense to know everything about generating orders.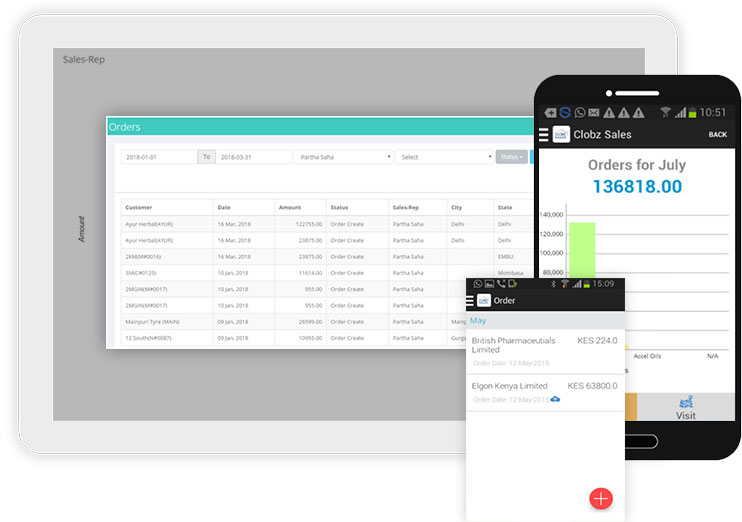 Expense Submission
Sales employees should be privileged of having a system that can maintain complete expenses not even day-wise but activity-wise. A system that can immediately send expense reports with proof.
Clobz Sales automation software record each and every expense sales employees make and allow sending reports to managers with time flexibility. The expense can be submitted based on every visits sales employee does in a day or other activities.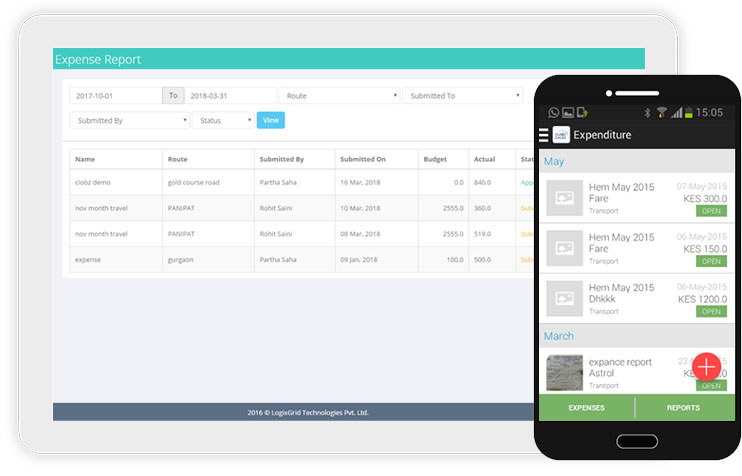 Tracking
While reviewing the sale of a company or analyzing sales performance, the first thing comes to Tracking the activities of field employees. Eventually, analysis requires an extensive report on this.
Clobz Sales automation software track down the location of activities and sales employees every after one minute, it displays live movement and even it shows the GPS status of mobile devices. The sales team can extract excel reports of tracking based on activities or sales employees.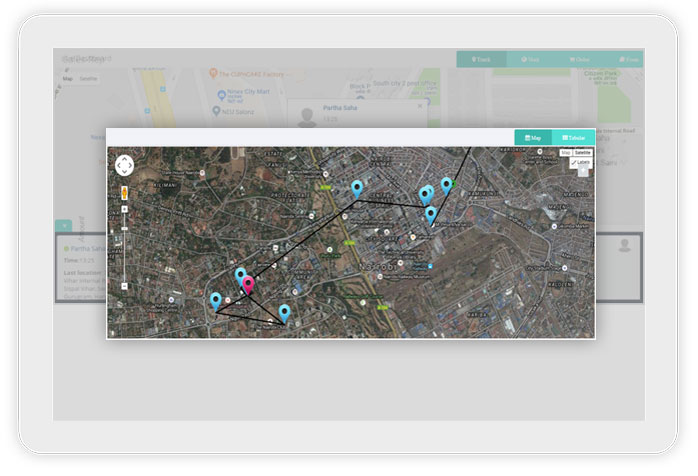 Clobz Sales Automation Software Supports Integration with LOGIXGRID
Logistics Apps / other existing system