SMART WAREHOUSE EMPOWERING TRANSPORTATION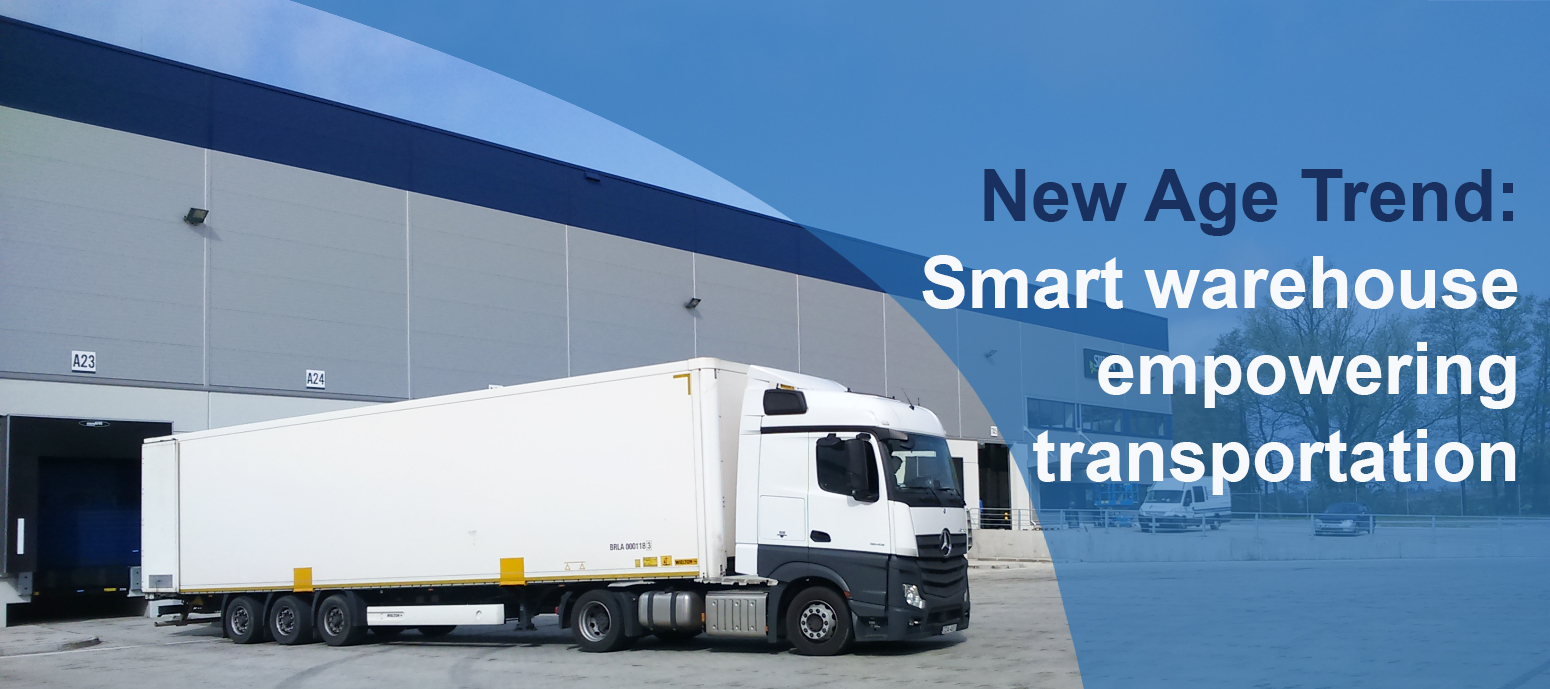 While artificial intelligence (AI) and machine learning have gotten a lot of the spotlight recently, there is a third segment that is ending up progressively common in warehouses and manufacturing plants around the world, robots and process automation which is called Smart Warehouse.
Despite the fact that this is not really new, the potential when paired with the previous two elements and enterprise resource planning (ERP) solutions is significant to enhance any warehouse and transport business.
Given how technology is evolving, the present robots are fundamentally more savvy than their predecessors. Even though cynics argue that this could negatively impact jobs, the reverse is true, Truly, the capacities of robots in warehouses can easily reduce a great part of the human labor component, however it likewise furnishes manufacturers with the platform to up-skill their workforce and should also be on the lookout for temporary storage opportunities and third-party logistics (3PL) providers in case of temporary stock overflow.
1. Smart Warehouse – New Age Trend :
In manual warehouses, we usually saw workers moving around with lists, picking products, loading them into carts and then delivering them to the shipping docks, but in smart warehousing, "Orders are received automatically, after which the system confirms if the products are in stock. The pick-up lists are then sent to robot-carts that place the ordered products into containers and deliver them to workers for the next step.
Machine-learning and AI greatly enhanced automation and provide the ability to respond, be more agile to market demands, and connect more easily to the Internet of Things (IoT) ecosystem.
And while robots positively bring value for accountability, they must link to all facets of the digital and real-world environments. This is where ERP turns out to be progressively fundamental in modern shop floor or manufacturing environment.
Without being able to deal with these components, link to the available data, and comprehend where efficiency gains are to be had, organizations can traction to their rivals. ERP is an enabler agent that brings more unique integration from the logistics operations and more effectively gives vital accountability (and visibility) for digitally-led businesses.
These proficiency enhancements can likewise be felt in evolving into a progressively productive organisation. Because of IoT and the connectivity of manufacturing units, employees, business partners, and suppliers can have real-time access to the logistics operations through any device. This empowers them to approach stock levels, monitor deliveries, and other important components like profitability, cash, etc. legitimately from within the ERP system on their device.
2. Driving profits :
This increased visibility of real-time data guarantees a business can better manage operations across business units or locations, prompting improved profitability. Take the role of robots, machine-learning, and AI as an example. By freeing up employees from tasks, companies can up skill them to deliver more strategic value to the organisation.
In a digital environment, automation takes many forms. In this way, a robust ERP system is expected to guarantee that the organization can more effectively accommodate the myriad of open designs and solutions out there driving machine learning, AI, and so forth. In numerous regards, this includes a level of future-proofing to a digital organisation as it is more effectively able to adapt to any new innovations.
Smart warehouses improve labor efficiency.
Smart warehouses enable faster turnaround times.
Smart warehouses increase warehouse transparency.
Smart warehouses improve process scalability.
Smart warehouses increase your adaptability.
3. How LogixERP fits into modern day ERP?
LogixERP is a cloud-based ERP software which is a modern age ERP system that manages your logistics, warehousing and transportation operations without hassle. LogixERP is fully customized according to the organization's needs and supports external hardware as well. Shipment tracking, POD scanning, Uploading, Accounting all can be done on a single platform. LogixERP also supports mobility solutions with which the organizations and their employees can handle the key operations from the mobile application. LogixERP is being widely used across the globe and is trusted by reputed organizations in more than 10+ countries.
Are you looking for the best eCommerce Logistics Platform to manage the logistics operations of your eCommerce/Shopify store?
eComGlobus is an All-in-One eCommerce logistics platform that offers advanced eCommerce logistics features which will support you to manage your warehouse operations, fulfillment, procurements, last-mile delivery, return and refund management.