AUTONOMOUS DELIVERY ROBOT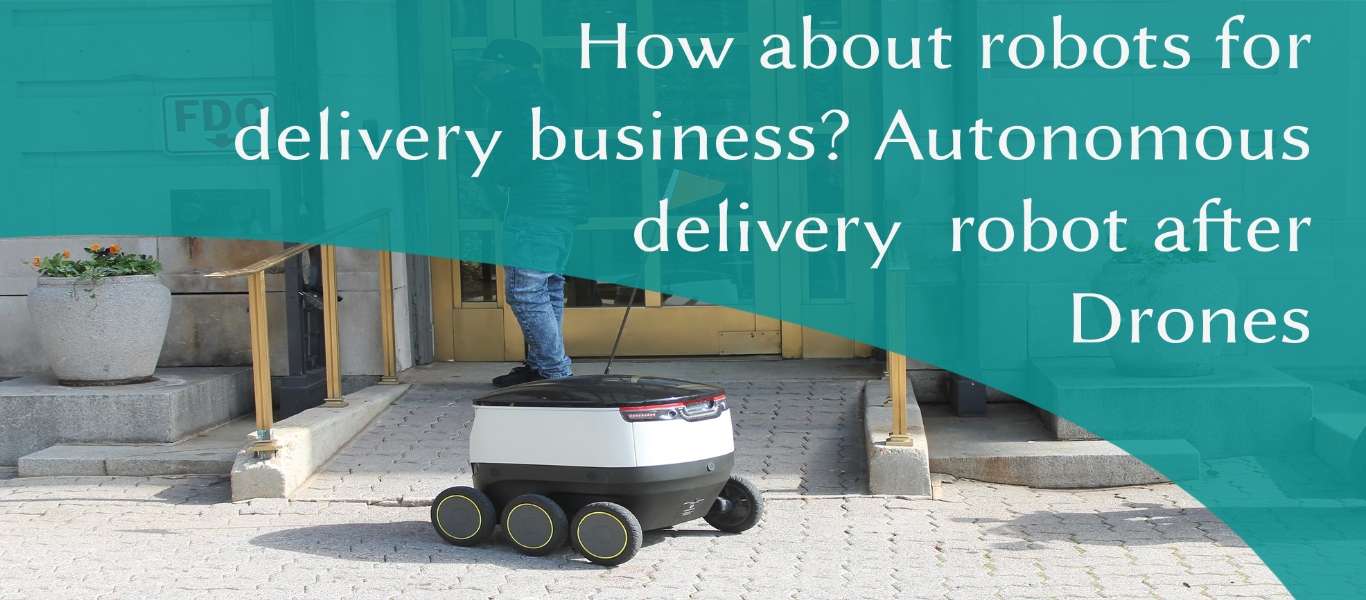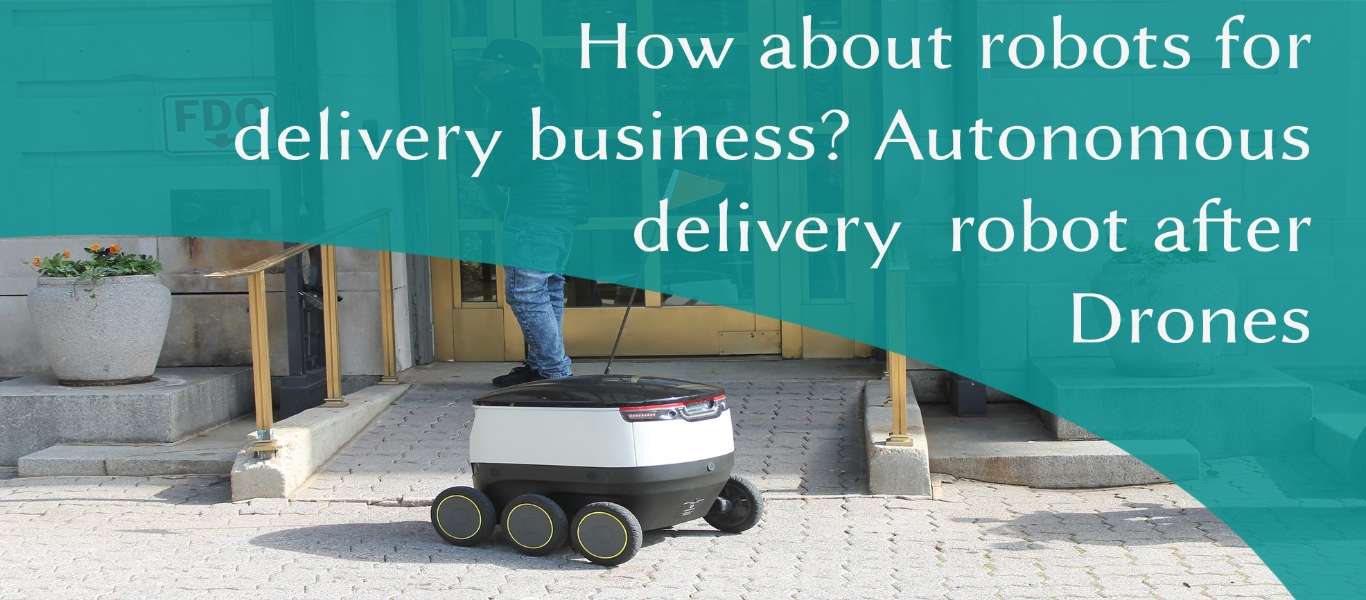 The universe of delivery is changing, and with new advancements reforming the way that our products are delivered to us even more. There are countless organizations hoping to try out new technologies available to help streamline their delivery services much more. Here, we're taking a glance at the future of door step delivery services to see where the future lies past standard delivery possibilities and package delivery. Without further a do, the following upcoming technologies are the ones that are set to revolutionize delivery business model –
1. DRONES :
Self- flying aircrafts, e.g. copters or vertically starting planes, transport packages (up to 15 kg) to their end point along the most direct route and at moderately high average speed. Like droids and AGVs, they too need to be overseen.
2. AUTONOMOUS GROUND VEHICLES (AGVs) with LOCKERS :
Self-governing delivery robots do door step delivery packages with no human involvement. Customers are informed of the precise arrival time. Upon arrival at their doorstep, customers are asked to get the package from the predetermined locker mounted on the van or truck – picture a portable parcel locker. In truth, such vehicles should be supervised. We assume that a central supervisor could manage roughly eight to ten AGVs.
3. LogixERP Support in helping business manage their SMART DELIVERY :
Whatever innovations happen in logistics space LogixGRID has always been a step ahead to introduce it to LogixERP. LogixERP is fully functional and capable of all the new innovations occurring in delivery and its processes.
Few Capabilities of LogixERP are listed below :
Variable Load Sharing : Advanced software includes constraints like delivery boy, vehicle models, capacity, operating hours, locations, etc. This ensures that resources are used optimally and logistics costs are reduced.
Intelligent Routing Plans : AI-backed routing plans factor real-time variables on-road such as roadblocks, traffic, etc. to give you dynamic delivery route optimization plans leading to efficiency and increased service-level agreements (SLAs).
Smart Parcel Sorting : Automated shipment sorting first converts the fuzzy addresses into their accurate geo-coordinates, and then groups them based on their geographic zones. This helps in higher first-time delivery rates for companies.
Instant Alerts and Live Tracking : Mitigation plan for any network disturbances or deviations in real-time, facility or customer notifications resulting in a delightful customer experience
Adherence to SLAs & Business Constraints : Servicing of critical time-bound deliveries (Scheduled & On-demand) with data-driven planning and execution, which allows companies to prioritize orders and minimize customer complaints.