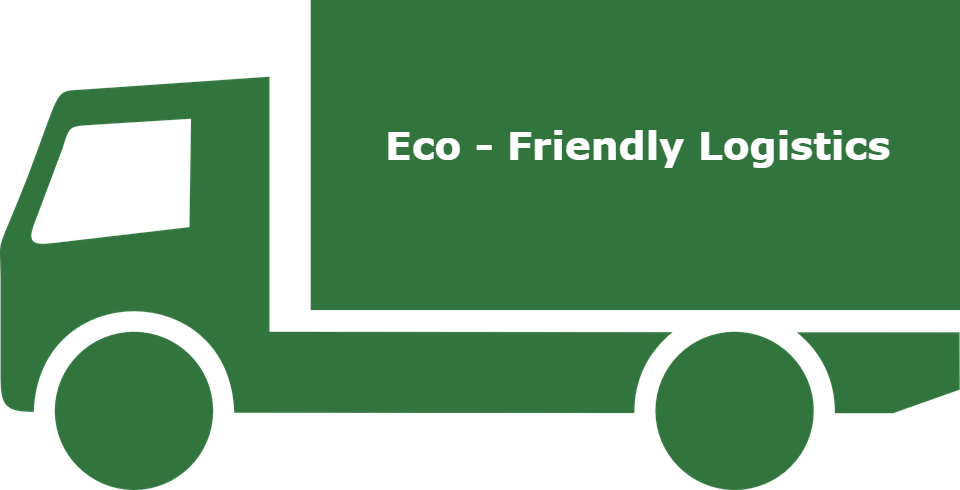 Multitude of trucking companies around the globe are focusing on Eco-friendly logistics. As customers started raising demands about Eco-friendlier logistics and more sustainable environment. Today, many trucking companies are starting to implement a wide variety of sustainable practices to become less dependent on fuel and reduce cost.
(a) United Parcel Service : It is known worldwide. UPS has over 2,200 alternative fuel vehicles. UPS also provides the opportunity to allow customers to paperless billing and invoices.
(b) J.B. Hunt : They are committed to delivering the safe, sustainable, and cost-effective transportation solutions. J.B. Hunt has been able to improve overall fuel efficiency, lower transportation costs by approximately 50 percent because of adopting new technology.
(c) United Van Lines : It is the largest moving company in Canada, and has won a number of awards as Canada's 50 Best Managed Companies. Some of the green initiatives include recycling tires, having regular scheduled trailer and truck maintenance and looking to become a paperless company.
(d) Swift Transportation : It is a top trucking company throughout the United States offering a variety of solutions. The company uses all the latest technologies to decrease their carbon footprint and cost to offer eco-friendly logistics.
(e) Penske Logistics : This company always looks for optimized routes that will increase fuel efficiency. The trucking company is also involved with a number of recycling and green lighting programs.
(f) Atlas Van Lines : This is one of the premier residential and commercial moving truck companies around the United States. all trucks are equipped with on-board information systems that help truck drivers become more efficient with their fuel.
(g) FedEx : It for many years has continued to look for ways to make their fleet operations even more efficient than they already are. FedEx has continually looked to encourage other trucking companies to develop and purchase clean-technology enabled trucks.
(h) DHL : It is one of the leading logistics companies around the globe. As customers worldwide are increasingly demanding greener, faster and cheaper logistics. DHL has transformed its operational activity as per that.
(i) YRC Worldwide : One of the largest trucking services throughout the world. It is a previous winner of the Smart Way Environmental Excellence Award. Their operation is completely paperless and minimum fuel consumption.
(j) C&K Trucking : This has maintained focus on efficiency and technologies that will aid in reducing their miles per gallon. The company has installed software on trucks to measure efficiency metrics, retrofitted trucks, and created new speed management policies.