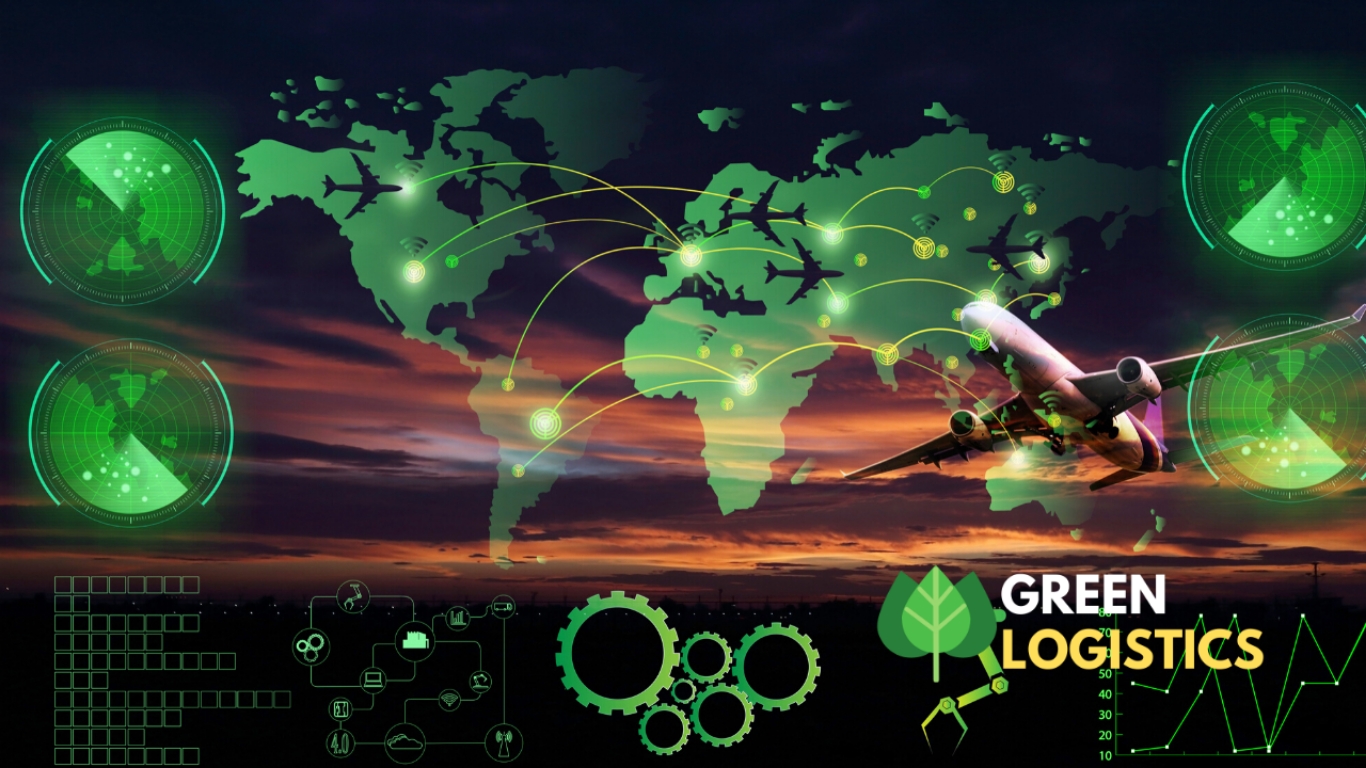 Logistics solution to be called green for the prospective approaches towards increasing energy efficiency, productivity, safety society in terms of transportation or distribution of goods with lesser operational cost. More precisely attention held on to the process optimization by implementing technology begin from packaging, inventory, transshipment, warehousing, delivery of goods.
How many logistics service providers think about preparing an Eco-friendly environment of providing services that is undefined but they are yet to completely develop a proper green logistics work flow through which reduce cost of freight, fast delivery and client satisfaction would have maintained.
Despite spreading awareness about the environment friendly logistics services companies strive to maintain such work flow for competition and fast pace of business. While demand raises and business begin growing only thing need to necessarily meet is effective service, now issues turn up to follow the usual procedure to set up Eco-friendly environment when companies try to reduce environmental impacts in terms of its transportation's infrastructure, modes, and traffic flows. Let's discuss points of implementing strategies with an objective to reduce cost and improve service.
An unresolved issue seems to be reliability, if companies are likely to go for Eco-friendly transportation mode which would be least reliable in terms of providing last mile delivery services, lack of damages and safety.
Timing is a primary point of every logistics system, service count on time and reducing time and improving services having such environmental factors is a real challenge. Recently money for service value has been acknowledged and encouraged in mostly urban areas such as door-to-door services and just-in-time services are preferably implemented in the market which in return lead to an increase in environmental impacts. These sort of demands require heavy vehicle transportation or air transportation which burn fuel results pollution and high cost.
Logistics companies are putting effort to reduce cost by reducing inventories where warehouse charges and maintenance can be curbed. However, this strategy also yields more transit inventories and more use of vehicles on road, thus producing more pollution, traffic congestion, transition cost.
In courier/e-com company's delivery boy transits by motor cycles generally to deliver multiple packages at different destination in minimal time now the challenges or risks that delivery person faces while delivery are invalid address, in availability, traffic congestion, shipment allocation, return goods or commodity exchange.
Companies are looking forward to come across challenges having breakthrough different strategies after every interval, Strategy implementations should commence at the origin point of transportation and through the entire transhipment process should be considered till delivery to the receiver.
Example: Now if companies hire third party suppliers for regional delivery and to reduce cost where suppliers will procure and load goods in the truck for delivery, here another issue raise that neither sender can co-ordinate to track live movement of the packages, trace about loss or damages of the packages nor receiver can get the status of expected delivery.
Distance to be covered shortly and for express delivery air transportation is requisite and now when co-loaders load goods in the bags or packages they load up as per locations but while doing that there is no trace of individual packages and even they also can't provide any figurative data about that now if if a manufacturer dispatch multiple packages and receiver claim loss of goods then no body among them would figure out because there are no implications on the performance of co-loaders.
How the strategic implementation would give a fruitful result?
Efficient packing with IC tag solution through movement of every packages can be monitored.
Route optimization to alert about traffic congestion, mapping, automatic allocations and navigate an easy reach.
Infographic demonstration and space estimation using technology and record of current and past inventory.
Bar code scanning and record information of packages according to individual loaded or to be loaded vehicle.
Tyre management, fuel rate management, tracking of vehicle and drive tracing for better fleet management.
Mobility solution for delivery person and other field boys to co-ordinate, execute and update status from anywhere.
Monitor physical item velocity within a warehouse and suggest optimal pick and put-away locations. ensuring incidents and replenishment are correctly and quickly resolved.
As mentioned earlier, maintaining green logistics can yield lower environmental impacts but it will require a substantial amount of research, planning. There are number of challenges which will appear and can affect service performance and logistics costs while implementing. However, a reduction in environmental impacts is beneficial to all consumers and green logistics should be at the basic level of developing logistics business.