Complete Guide on eCommerce Fulfillment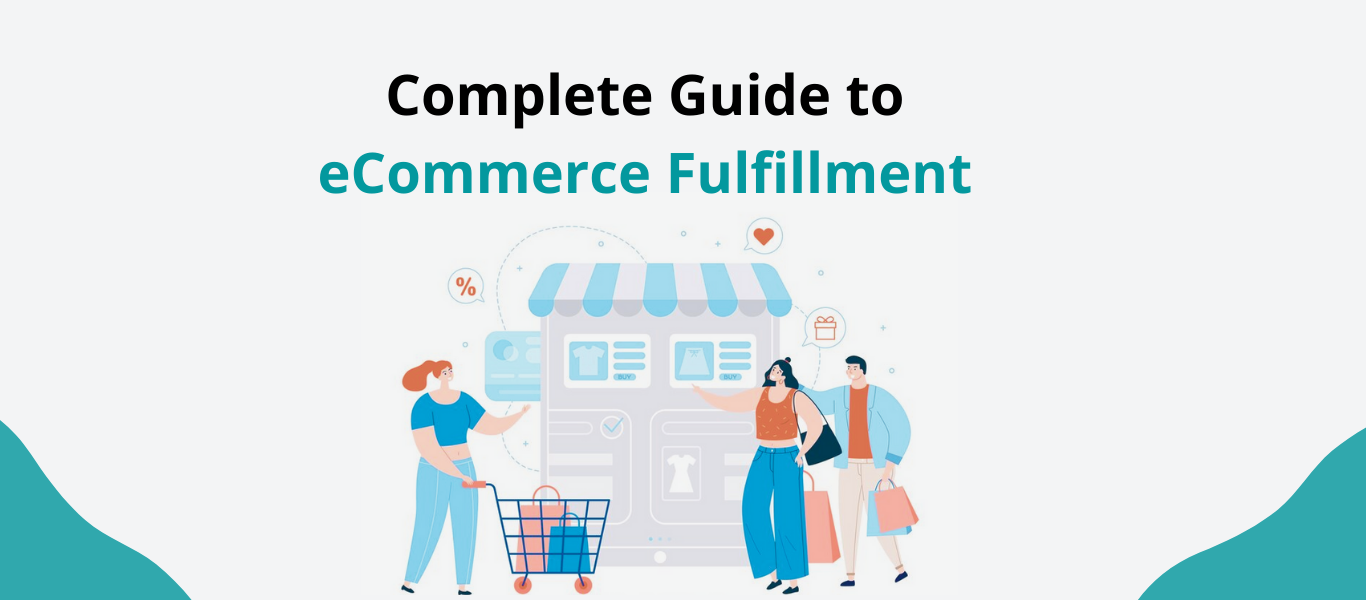 E-commerce fulfilment is the series of steps you take to complete customer orders. The process includes inventory and order management, warehouse organisation, packing and shipping, customer communication, and much more.
Whether you use third-party fulfilment services or handle orders in-house, ensure your operations meet customer demands. This encourages your customers to buy from you repeatedly and spread the word about your exemplary customer service.
Increasing product demands may require you to get additional support. In that case, you need to select an advanced e-commerce fulfilment system that can help accommodate your business growing needs. How well your business carries out its eCommerce fulfillment is one of the prime determinants of whether your online business is going to succeed or fail. A well-run eCommerce fulfilment system will aid in expanding your business while also saving you time and money. The best eCommerce fulfilment services and strategies help in transforming the cost centred logistics into revenue drivers by improving conversions and driving more sales.
What is Involved in the eCommerce Fulfillment Process?
An eCommerce fulfilment process involves receiving, storage, order processing and returns for a product to reach the customer after they have placed their order through your eCommerce platform. eCommerce fulfillment process can even extend up to reverse logistics in case if the customer chooses to return the product. The goal of your eCommerce fulfillment process is to make sure your customers are happy and satisfied with your product and that your business succeeds.
What to Consider When Looking for an eCommerce Fulfillment Solution?
Finding an eCommerce fulfilment solution that fulfills your business needs is important. To do so, the following features are a must in your eCommerce fulfilment solution:
Easy Set-up :
Choose an eCommerce fulfilment solution that is easy to set up and integrate with your eCommerce platform. Such a set-up should let you synchronise your online store with your fulfilment service, allow importing of orders, configure shipping options, send data and facilitate returns to mention the few important functions.
Inventory Management Features :
Using an eCommerce fulfillment service that gives you real-time data of your inventory's status, quantity and locations are important to enable faster and cheaper shipping and thereby more customer satisfaction and retention. Your eCommerce fulfillment service provider should have an inventory management system such that it lets you replenish your inventory quickly and also send faster inventory transfer requests.
Analytics and Reporting :
The eCommerce fulfillment service that you choose should have a system in place for analytics and reporting. The analytics and reporting done should be for storage costs per unit, shipping costs and fulfillment centres which need restocking. These analytics will help you to know about the cost of goods sold incurred and how you can reduce it and thereby earn more, improve your cash flow statement, and have a positive balance sheet.
How can LogixEcom help you manage your eCommerce store with an advanced eCommerce Fulfilment System?
With eComGlobus, get access to advanced eCommerce fulfilment solutions to manage the entire logistics operations of your shopify store very easily. With eComGlobus, get benefits of amazing eCommerce logistics features that will support you to manage your warehouse operations, fulfilment, procurements, last mile delivery, return and refund management.
If you're looking for an all-in-one eCommerce fulfilment system to manage the eCommerce logistics operations of your eCommerce store then get in touch with us.