Top 5 Reasons To Switch To A Cloud-Based WMS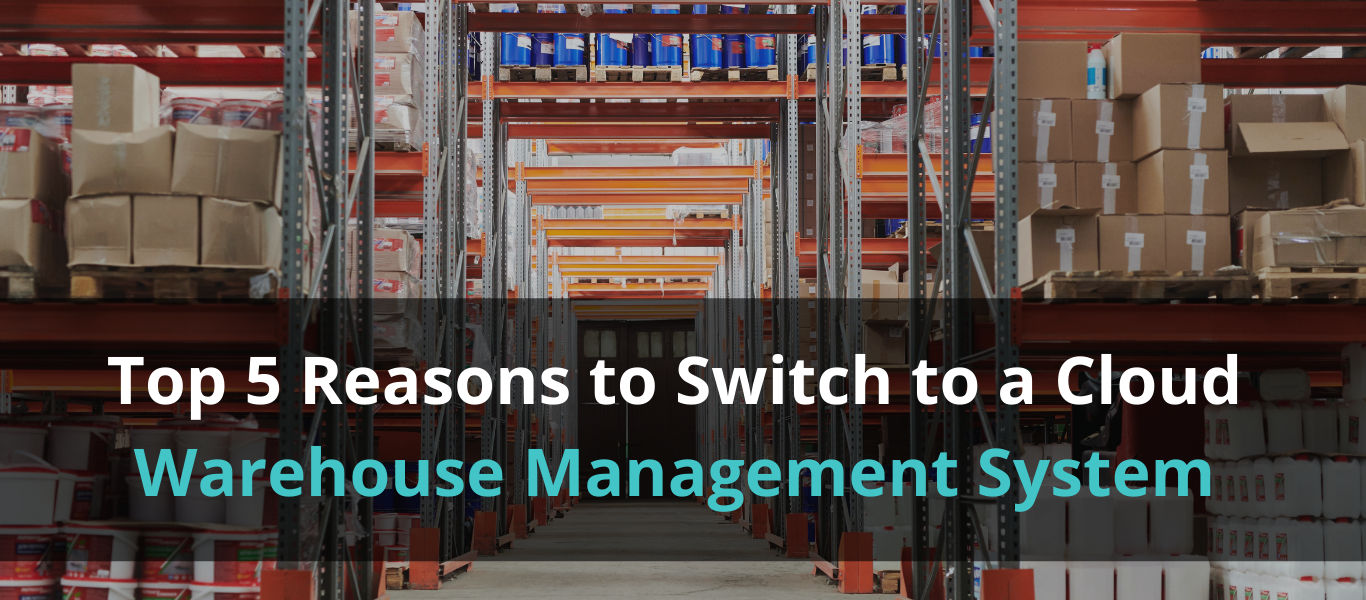 The decision to invest in a cloud-based warehouse management system (WMS) is frequently prompted by the presence of sub-par systems inside the exclusive supply chain. In daily operations, cloud ERP technology is one of the best, safe, and secure storage media for personal and professional data. You can't ignore the revolution that technology can bring as a warehouse company or a corporation with warehousing activities. Warehouses require Cloud WMS to support their operations, particularly when manual techniques are no longer effective. The market is constantly changing, and with changes in connected industries, there is always a need for adaptation. Your present local warehouse management software, on the other hand, is unable to meet the challenge.
This is especially true in the age of e-commerce, therefore supply chain directors should think about the following top five reasons to use a cloud-based WMS.
1. A cloud-based WMS's scalability is limitless :
The first challenge that a typical, non-purpose WMS solution presents is scalability. Existing systems may be unable to handle an increase in the number of SKUs controlled, and as the number of SKUs grows, this problem will cause severe bottlenecks and delays in order fulfilment. A cloud-based WMS, on the other hand, provides near-limitless capabilities by leveraging the resources and top firms for businesses of any size.
2. Cloud Computing Boosts Cybersecurity :
Cybersecurity is an essential component of every successful Internet-based system, and the web-based capabilities of cloud-based systems necessitate an unrivalled level of protection. Although cybersecurity may not appear to be a major concern in the modern warehouse, it is crucial for ensuring customer service and increasing brand value.
Because cloud-based vendors are hosted in the cloud and are vulnerable to cyber-attacks, vendors have invested millions in developing advanced cybersecurity measures, allowing your company to benefit from cybersecurity initiatives and protocols without incurring the costs of development and implementation.
3. A modern warehouse management system (WMS) can perform the functions of multiple warehouse systems :
In today's environment, the capabilities of a WMS have blended with those of Warehouse Execution Systems (WES), Warehouse Control Systems (WCS), and other supply chain management systems. Companies can use a cloud-based system to access multiple system features from a single location. Of course, using a cloud-based WMS allows for faster system integration, allowing businesses to take advantage of new technology and platforms as they become available.
4. SaaS-based payment models may be available from cloud WMS vendors :
When considering upgrading to a cloud-based WMS, one of the most important items to consider is payment structures. Non-permit solutions may preserve proprietary value, but they come at a hefty expense. Upgrades to existing systems can easily push your initial expenditure into the hundreds of thousands of dollars while establishing a new in-house system for usage can cost millions.
Meanwhile, software companies have already created modern, complex WMS systems and platforms that take advantage of cutting-edge technologies and algorithms to boost operational efficiency. A cloud WMS vendor may offer software-as-a-service (SaaS) payment mechanisms, which allow businesses to use the software for a fraction of the price of a traditional WMS.
5. Cloud Advantages for E-Commerce and Omnichannel :
The adoption of a cloud-based WMS is beneficial for e-commerce and omnichannel. Customers are affected by any disruption to a non-permit solution, whether it is for updates or to correct a fault because e-commerce and omnichannel operate around the clock. Furthermore, a cloud-based WMS enables large-scale product selection and variety to suit omnichannel and e-commerce demands.
Logix-WMS got all these covered :
Inventory control is simplified throughout the distribution centre thanks to the warehouse management system. As a result, the company's warehouse management process can boost operational efficiency and cash flow. LogixWMS, cloud-based Warehouse Management System solution has supported services through inventory management, accounting process automation, and overall warehouse management enhancement through products and services. Logix WMS can easily manage multiple warehouses, organise your sales and transfer orders, provide real-time data about your inventory, and give you accurate reports.