What is PUDO?
PUDO stands for "Pick-Up and Drop-Off" and refers to a type of service that allows customers to pick up or drop off parcels, packages, or other items at designated collection centres.
This service is often used by e-commerce companies to provide customers with more flexible delivery options, as it allows them to choose a location that is more convenient for them to collect their package, rather than having to wait for a delivery to their home or office.
PUDO services have become increasingly popular in recent years as they offer a more convenient and flexible option for parcel delivery and collection, particularly for people who may not be at home during the day to receive deliveries.

Businesses opt for PUDO for several reasons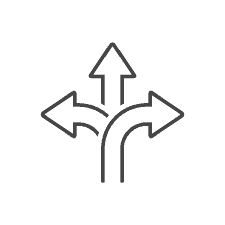 Flexibility
PUDO offers customers the flexibility to choose a location that is convenient for them, such as close to their home, workplace, or along their daily commute.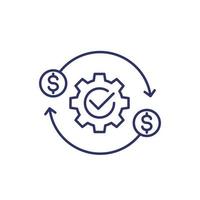 Cost-effectiveness
PUDO can be more cost-effective for businesses compared to individual home deliveries. Delivering multiple parcels to a central PUDO location is more efficient and reduces delivery costs

Reduced Delivery Times
PUDO points can help reduce delivery times as parcels are delivered directly to a central location, avoiding multiple delivery hubs.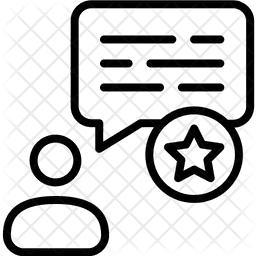 Improved Customer Experience
PUDO provides a convenient and flexible delivery option that meets the needs of busy customers, enhancing their overall experience.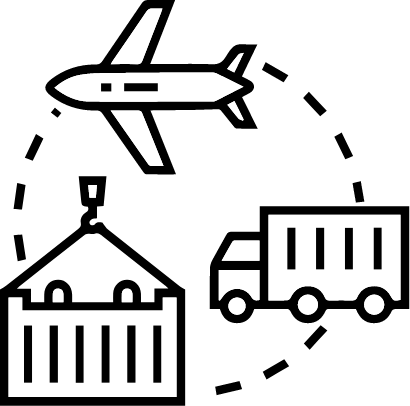 Eliminate Missed Deliveries
PUDO eliminates the risk of missed or stolen packages, ensuring first-time delivery success and improving customer satisfaction.
LogixPlatform's PUDO Solution in Action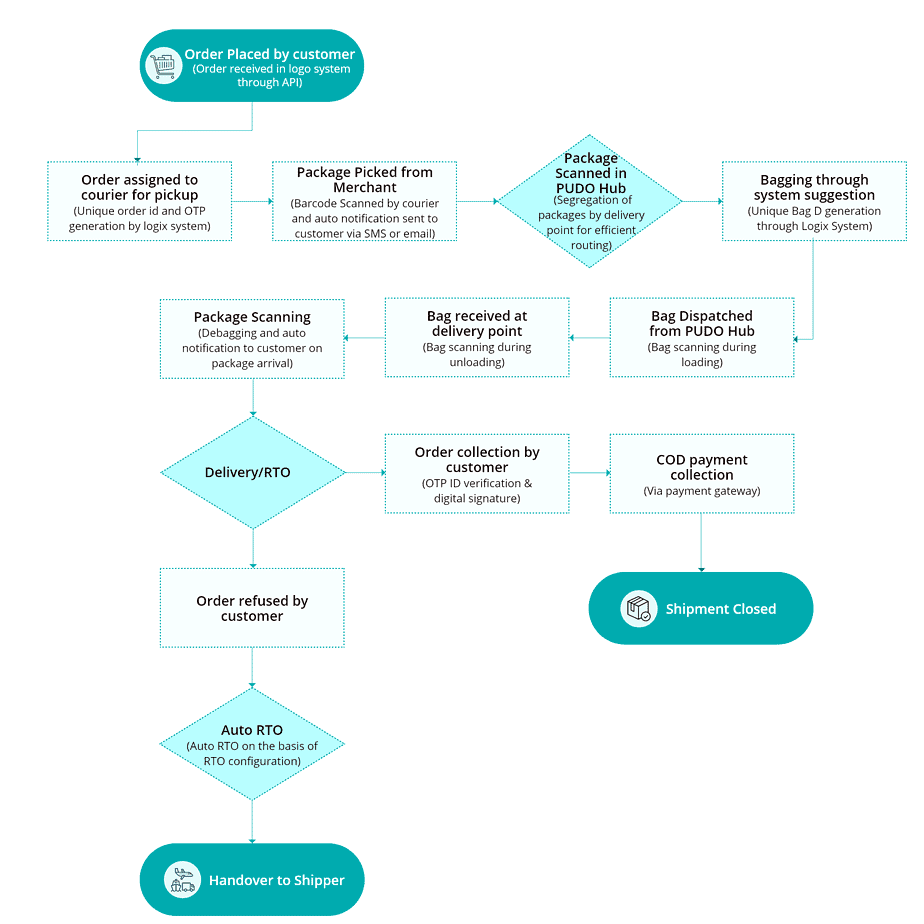 How can LogixPlatform help to setup/grow PUDO business?
Logixplatform can help in PUDO (Pick Up Drop Off) services in different ways:
Customised Workflow :

LogixPlatform allows you to tailor your PUDO workflow according to your specific needs. From order collection to delivery, you can design a seamless process that aligns perfectly with your business model.

Order Collection :

LogixPlatform enables you to manage order requests effectively, ensuring timely pickups from designated locations. With automated notifications and real-time tracking, you can provide a seamless experience to your customers.

Transportation Management :

Optimize routes, assign drivers, and track vehicles to ensure efficient and timely deliveries. Our software provides real-time visibility into the transportation process, empowering you to manage your fleet effectively.

APIs to Integrate With E-commerce Portals :

LogixPlatform provides APIs that enable smooth connectivity with popular e-commerce platforms. This integration facilitates automatic order syncing, reducing manual efforts and minimizing errors.

Mobile App for PUDO Point (Receiving & Delivering Shipment) :

Our dedicated mobile app for PUDO points simplifies the receiving and delivering of shipments. With the app, PUDO point personnel can efficiently manage incoming and outgoing parcels, scan barcodes, and update delivery statuses in real-time, ensuring a smooth flow of operations.

Pudo Shipment Visibility :

LogixPlatform provides real-time tracking of shipments within the PUDO system. You can monitor the location, status, and movement of each parcel at any given time. This level of visibility enables you to proactively address any delays or issues, ensuring timely deliveries and customer satisfaction.

Return Management :

LogixPlatform streamlines the return management process, allowing you to manage return requests, track returned items, and initiate refunds or exchanges seamlessly. This enhances customer satisfaction and improves overall operational efficiency.

Easy Communication(SMS/Email/Whatsapp) :

LogixPlatform provides integrated communication tools, enabling you to send automated notifications, updates, and delivery confirmations to customers via SMS, or email. This keeps customers informed and engaged throughout the delivery process.

Route Optimization :

LogixPlatform employs advanced algorithms to optimize routes based on factors such as delivery distance, traffic conditions, and time constraints. This helps you minimize transportation costs and improve delivery speed.
A Typical Process Flow of PUDO Operation
A typical process flow of PUDO operation demonstrates how LogixPlatform facilitates a seamless and efficient delivery experience. Here's an overview of the process:
PUDO Option Selection :

During the checkout process, the buyer has the option to select PUDO delivery as their preferred delivery method. This choice sets the stage for a convenient and flexible delivery experience.

Choosing a PUDO Location :

The customer then selects a designated PUDO location where they want their package to be delivered. These locations can include convenience stores, post offices, lockers, or other specified areas. This selection ensures that the package reaches a convenient and accessible point for the customer.

Package Delivery to PUDO Location :

The delivery company transports the package to the chosen PUDO location. LogixPlatform's advanced logistics management system coordinates the delivery process, ensuring that the package reaches the right location efficiently.

Notification and OTP/Tracking Number :

Upon arrival at the PUDO location, the customer is promptly notified that their package is available for pick up. They receive a unique One-Time Password (OTP) code or tracking number that serves as their identification when picking up the package.

Package Retrieval at PUDO Location :

The customer visits the designated PUDO location and presents the provided OTP code or tracking number to the PUDO point personnel. With LogixPlatform's mobile app for PUDO points, the personnel can quickly verify the code and hand over the package to the customer.
PUDO's rising popularity is attributed to its ability to create synergies among retailers, couriers, and e-commerce buyers. It fosters a symbiotic relationship where all parties benefit. Customers appreciate the flexibility and convenience of PUDO delivery, especially when they are unable to receive packages at their home or office during regular delivery hours. Simultaneously, PUDO helps reduce delivery times and costs for both customers and delivery companies.
End-to-End Management of PUDO Logistics
End-to-End PUDO Management
LogixPlatform takes charge of the complete end-to-end management of PUDO operations. This includes coordinating with carriers to ensure timely delivery and pick-up of packages, as well as managing inventory at the PUDO locations themselves. With LogixPlatform, you can have full control over the logistics process.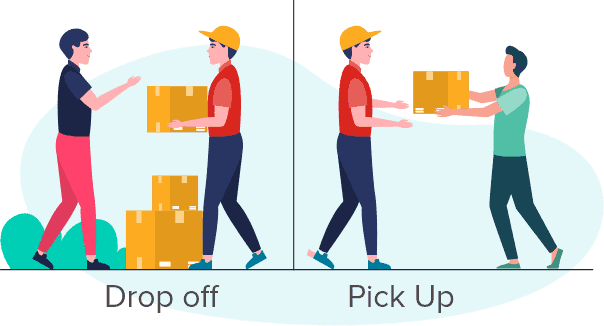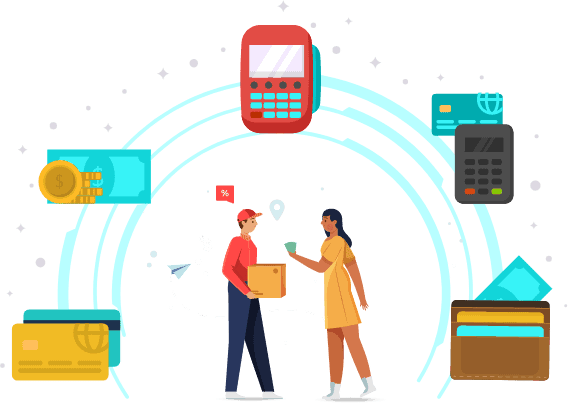 COD Management Handling
Efficient management of Cash on Delivery (COD) is essential for PUDO services. LogixPlatform offers secure and streamlined COD management, including features such as automated payment verification, integration with popular payment gateways, and real-time reporting and analytics. This ensures smooth and secure financial transactions.
Package-Level Visibility
LogixPlatform provides comprehensive package-level visibility within the PUDO system. Through barcode scanning, electronic signature capture, delivery confirmation, and package tracking, you can have real-time visibility into the status and location of each package. This level of visibility enhances operational efficiency and customer satisfaction.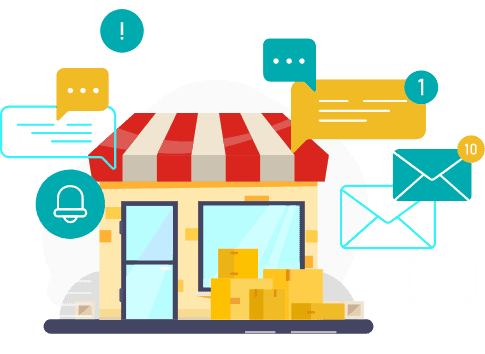 Reverse Logistics of PUDO Parcels
Simplifying the process of handling return parcels is critical for PUDO services. LogixPlatform offers a seamless solution by providing customers with a network of PUDO points where they can conveniently drop off their return packages. These PUDO points are strategically located in places such as shopping malls, supermarkets, and post offices, eliminating the need for customers to search for specific drop-off locations.
Integration with SMS & Payment Gateway
LogixPlatform integrates SMS messaging with the PUDO system, enabling timely and effective communication with customers. Through SMS notifications, customers receive updates about their package delivery or pick-up, such as arrival at the PUDO point or readiness for collection. SMS integration also provides customers with real-time updates on the status of their delivery, keeping them informed and enabling better planning.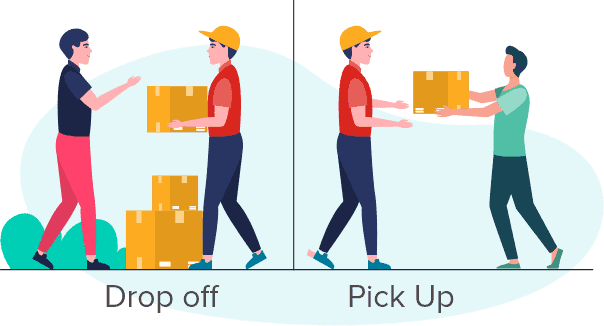 Frequently asked questions
What is PUDO?
It refers to a type of delivery service where a package or parcel is delivered to a designated location, such as a store or a locker, instead of being delivered directly to the recipient's address.
What is a PUDO Zone?
It is a designated area in a city or town where people can easily drop off or pick up goods, packages, or passengers without disrupting traffic flow or causing safety hazards.
Can I track a PUDO parcel?
Yes, it's possible to track a PUDO parcel by using our real time tracking app.