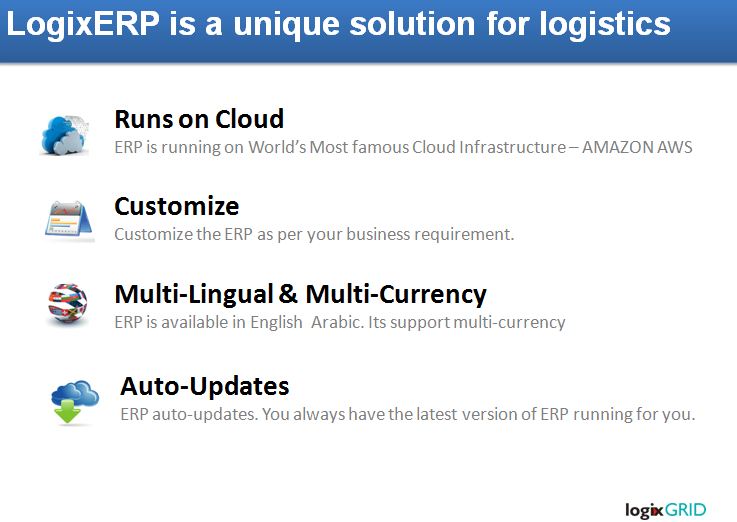 LogixERP is an effective solution for logistics Runs on Cloud ERP is running on World's Most famous Cloud Infrastructure – AMAZON AWS . Customize ERP as per your business requirement. Its supports multi-currency. Auto-Updates ERP auto-updates. You always have the latest version of ERP running for you.
LogixERP is available in multi languages and even can be customized as per desired official language, It works globally having multi-currency support.
LogixERP communicate on different channels to keep your customer update about the shipment whereabouts / pickup requests / MIS LogixERP Auto Communicate Intimation SMS to customer with pickup vehicle detail Email/SMS on shipment pickup & delivery Daily email to client the Delivery Status Report.
Fleet Management Module Track your Tyre rotation and increase your Tyre life by 30% using Logix Fleet Management System.
Shipment tracking using Mobile App Offers – Track Shipment – Make Phone call or send email to any of your office – Request for Pickup.
No need to purchase hardware or software to run LogixERP. ERP is available on monthly subscription basis Customize LogixERP reports as per your business requirement.