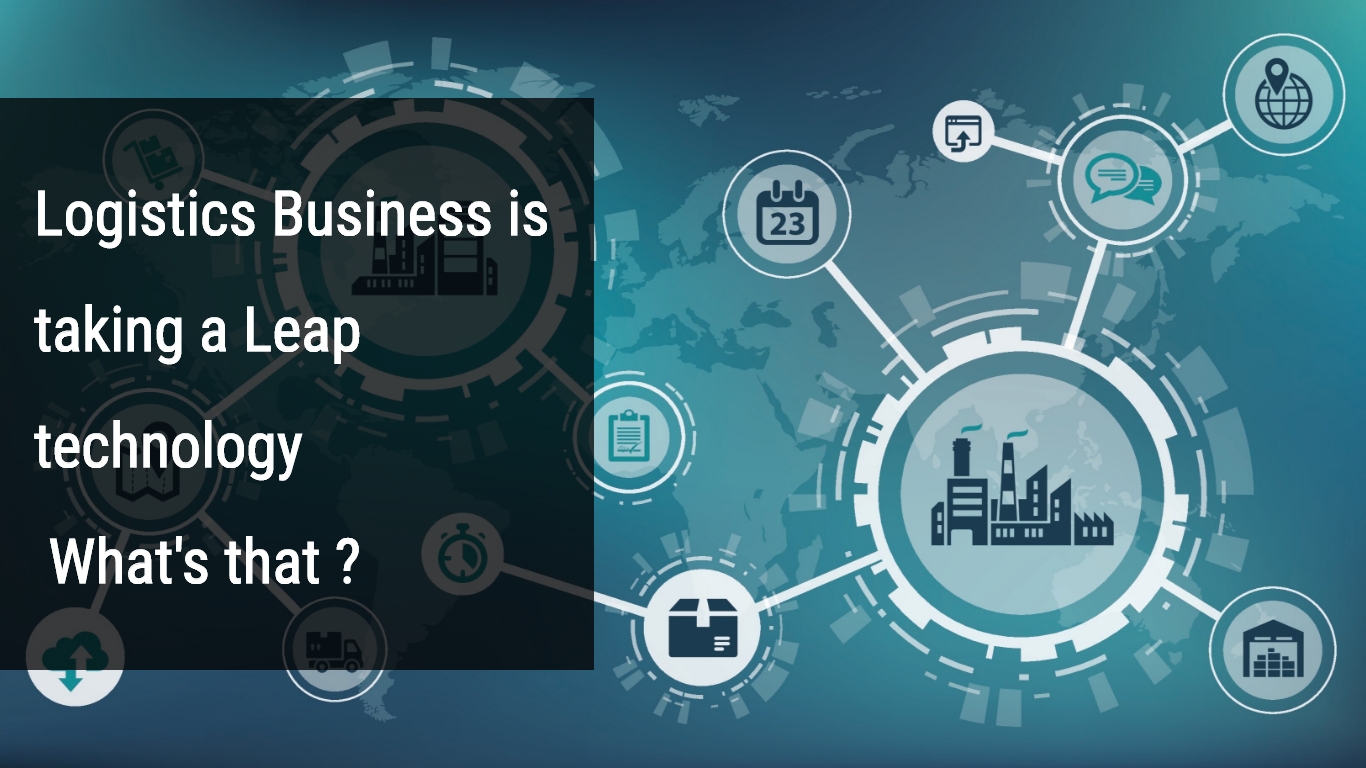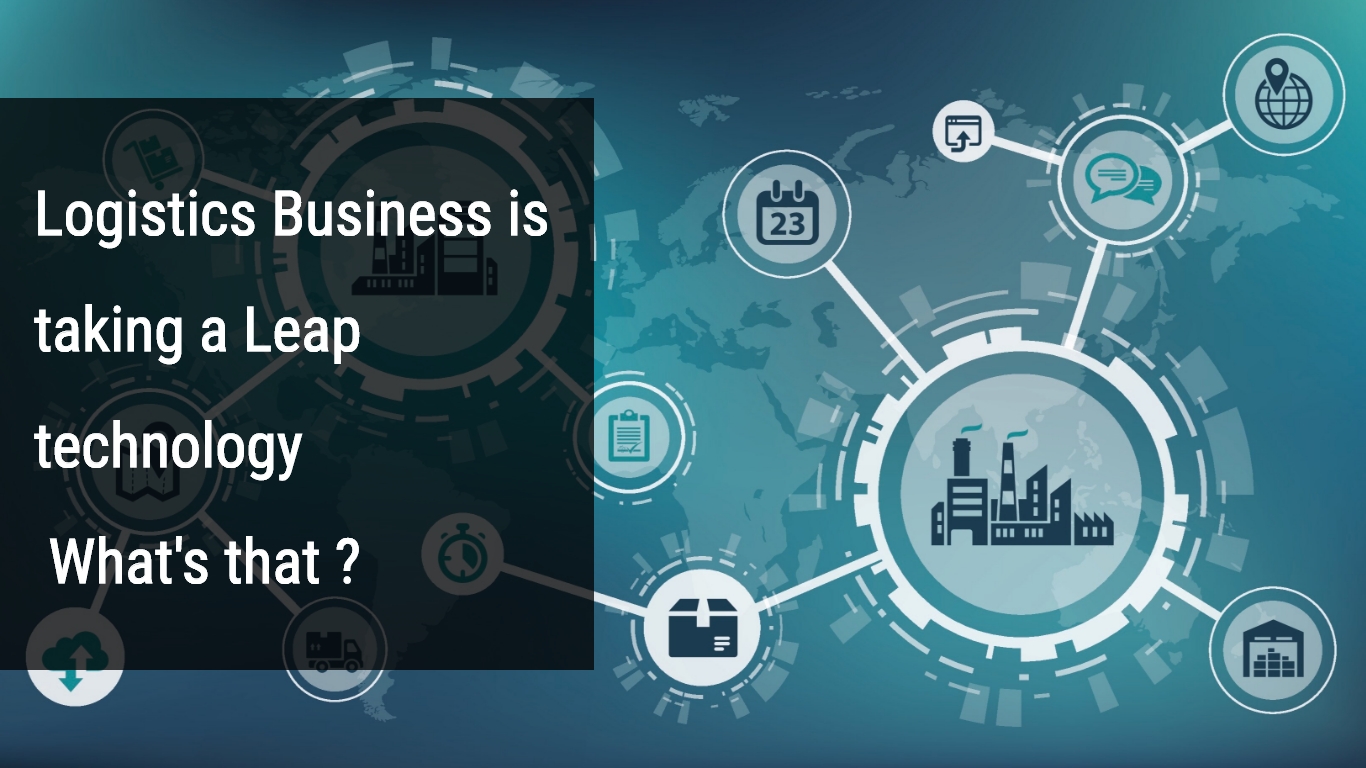 Logistics operations are finding way to get streamlined and drawing a path of giving advance service, mobility solutions which count on wireless devices has turned to be eventuated towards success in logistics business however all the mobile applications based on cloud at its best to provide the real time information.
But many logistics companies who are still expecting a solution which can be affordable with advance technical facilities. The truth is logistics companies whether it's a courier based or transportation or any cargo, for competition they fail to see the profit at initial stage of business which pulls down the interest towards business and they find traditional system left for them to retain their existing business. Logistics business is more of partnering rather than providing services alone to cater wide area and their business partners who either don't communicate appropriately or incompatible to meet the demands results lose opportunities.
Over last few years, technological approach has been drastically changed, last decade back logistics used to be a service of minimum 6-7 days domestically which has been phenomenally reduced to a single day. Realizing real-time supply chain management and shipment visibility which was a part of dream. Let's take a look at the trends of developing logistics subsequently.
1. Mobility solution is advancing rapidly :
Real time visibility is primary factor in Logistics business, second comes cost of service if any company has a control on these factors then that company will commit success for sure. Mobility solution has made it possible. New day's technology improvised the solution module into a shape of mobile phone which has become more efficient in terms of mobility. When mobile devices are enabled with GPS system and camera integrated, service frequency becomes much faster and safe.
According to survey, after implementing mobility solutions company's security has been improved by using handle held devices such as capturing information, allocating pick up, dispatching, delivering, bar code scanning from anywhere, shipment and fleet tracking, online reporting and route optimization.
Today the proposition is very affordable. Reason defines device cost has come down across the globe where supply chain mobility has placed. Achievements in mobility solution integrated with logixERP is taking place in the supply chain right now which allow track back to demanding and hyper-informed customers.
2. Cloud enterprise resource planning system :
Cloud was considered to be a marketing hype and not much of companies were interested in it. However, lately companies have started realizing the benefits that cloud products will bring to them. Cloud based logixERP offer benefits like Cost Advantage, Visibility into Cash Outflow, Quick Turnaround, Internal IT Operations Effectiveness etc.
Cloud products are giving company competitive advantages with their capability to analyse large data, communicate with multiple systems. As per the Study conducted by IBM. Companies adopting cloud products reporting nearly double the revenues and profit growth of those that are more cautious about using cloud.
Cloud promise a lot of innovation to Logistics industry. The Biggest advantage cloud products brings to logistics is "Connectivity". Cloud solutions could bring full Supply-Chain to a single platform and easily take-away the chaos; manual intervention of multi-vendor/multi-department coordination. With Cloud the benefits are substantial. Cloud technology can enable better networking throughout an organization, as well as across supply chains. It can provide a higher level of connectivity and visibility – essential qualities for complex global operations.
3. Internet of things Associated with Logistics :
IOT in supply chain is a revolutionary innovation which is going to enhance productivity by gathering every object associated with supply chain including process, data, devices, sensors, people. Intellectual level of working will arrive through many ways when it takes place in SCM. It starts working from one end to another. IOT integration with LogixERP allows to automate the process and enhance visibility starting from warehouse to end user.
This changing scenario has been applied to enrich data and depth of intelligence, IOT helps in many ways such as :
Control in asset loss. Identify product issues and develop a solution.
Save fuel costs. Optimize fleet routes.
Ensure temperature stability.
Warehouse management. Monitor inventory to reduce out-of-stock situations.
Gain user insight. Embedded sensors provide visibility into customer behavior and product usage.
Training and development.
4. Augmented reality applied in SCM :
AR is technology that alters what the wearer sees in his/her reality by integrating with logixERP. Wearable AR technology has seen slower development and adoption. In the future, we will be seeing more of this technology in the workplace – with many AR commercial solutions already in development.
Let's discuss how companies can apply augmented reality in supply chain. Here are some examples :
Order Picking : Traditionally, pickers receive a list of stuffs they are supposed to pick for an order by using an RF unit display or paper-based task list. With AR, the employee can keep his/her hands free to pick items also, as each item is picked, the technology verifies the correct product using bar codes scanner, and instructs the employee to the next most logical item to be picked. The employee can move faster, more efficiently and with greater accuracy.
Equipment Repair : AR can enhance employee knowledge and skills. If an employee needs additional guidance with repairs and the problem is beyond their capability, a more experienced person is called to come and do the job or train the individual to repair the equipment.
Safety & Quality : For quality control, a supervisor can see when an employee is fatigued and may not be accurately pulling defective material. Observations can be performed remotely to better analyse, document and improve processes without having to follow the employee, which may prove difficult in some environments. An employee could transmit video to their supervisor if they encounter difficulty so the supervisor could instantly see what the employee sees. Finally, it could be used as a monitoring system to drive employee accountability and identify opportunities for training and improvement.