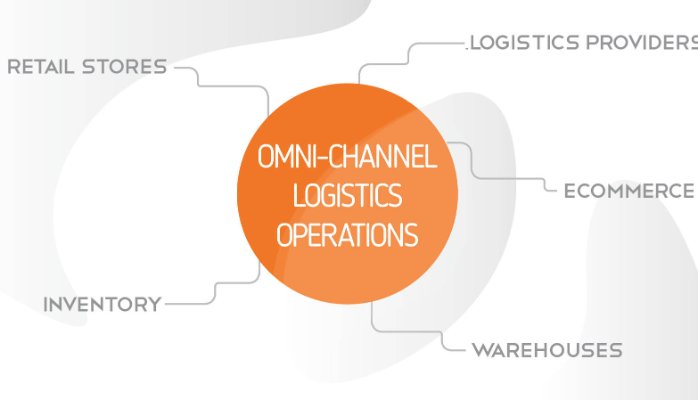 Omni literally means 'all' which would be told other way multiple. Multiple-channel logistics is highly related with the retailing. Its an experience of shopping focusing on customer's comfort including analysis before purchase.
Traditional distribution process and line-up which were built around consumers of earlier time, people who used to shop almost exclusively at store and shopping malls and for them online delivery in 3-4 days would have been expected but new age shopping experience is being changed. People who will shop more online especially on mobile-phone and expect same day delivery or click and collect within an hour.
Below factors of supply chain, which can full-fill the promise of omni-channel logistics model profitably.
Online ordering and in-store pickup
Product availability in stores for online order fulfillment
Integration of low-cost, last-mile delivery options
Inventory positioning
Retail store as a warehouse
Returns processing
Short-term inventory re balancing
1. Omni-channel logistics :
The Omni-channel consumer wants to use all channels simultaneously and retailers using an Omni-channel approach must track customer behavior across all these channels. In the Omni-channel retail model, customers demand a seamless shopping experience where they can order-from-anywhere, requiring retailers to adopt a 'fulfill from-anywhere' model.
2. Impact on Distribution :
But integrating the various points of purchase is only half the battle. To successfully execute omni-channel marketing, retailers need to integrate their distribution methods as well. With more consumers expecting a seamless experience, retail success today requires one system for offering online order processing and delivering customer orders, online pick-up location as well as tracking buying patterns.
In e-commerce-oriented distribution centers, products are picked from warehouse shelves at the direction of distribution workers. Those workers may also determine the best size of the box for shipping a multiple-item order and which packing materials are needed. If the customer has ordered gift-wrapping, distribution workers handle that, too.
Combining the two types of distribution strategies into one requires a new type of product and not only in terms of size.
The real core—and challenge—of Omni-channel is about the fulfilment. What happens behinds the scenes, the consequences of decisions and precision (or not) in execution become delightfully or painfully aware to the customer.
The end consumer is changing, too. Today, they are more interested in understanding the game of supply chain. They want fulfilment their way. They want to understand the source market—where it was made, the labour and other practices of the manufacturer, and so on.
3. Fulfillment/Logistics :
Shop online, pickup in store (click-and-collect)— If the customer chooses pickup in store, that might be coming from the retailer's own stock. But what if that is being shipped by the supplier? What if then the customer decides they don't want the product? If it is not a standard stock item in the store, who owns that product now—the retailer or the supplier? Is this now a return and shipped back to the supplier? One system logistics technology can resolve everything in one click.
Customize and deliver—Consumers often visit a store to configure or design their personal version of a product. The level of these orders coming through e-commerce channels has significantly increased. Although the retailer may be the sales channel, the question becomes who executes the logistics and services associated with the order. This exposes a fundamental question of the supplier/retailer relationship and their traditional roles. Technology has been shaped in a mobile-device now to build such relationship between supplier and retailer.
More frequent orders—Suppliers may have to ship from warehouse to the store more frequently and and frequent orders may be small in amount. Thus suppliers may need more stock in 'sales ready' inventory. This may change their pick/pack/shipping operations or warehouse design to support consumer-oriented orders. This sort of inventory projection, accounting should be automated and technological help is the best way to figure it out.
Then there's a huge opportunity for having a much broader selection Omni-channel, speed of delivery, selection, those are the opportunities today. And unfortunately, retailers need to work on several of those. They can't just do one of those well because there are different perspectives and they need to make sure they really do well on all of those.