Top 4 Ways To Improve Your eCommerce Order Fulfillment Process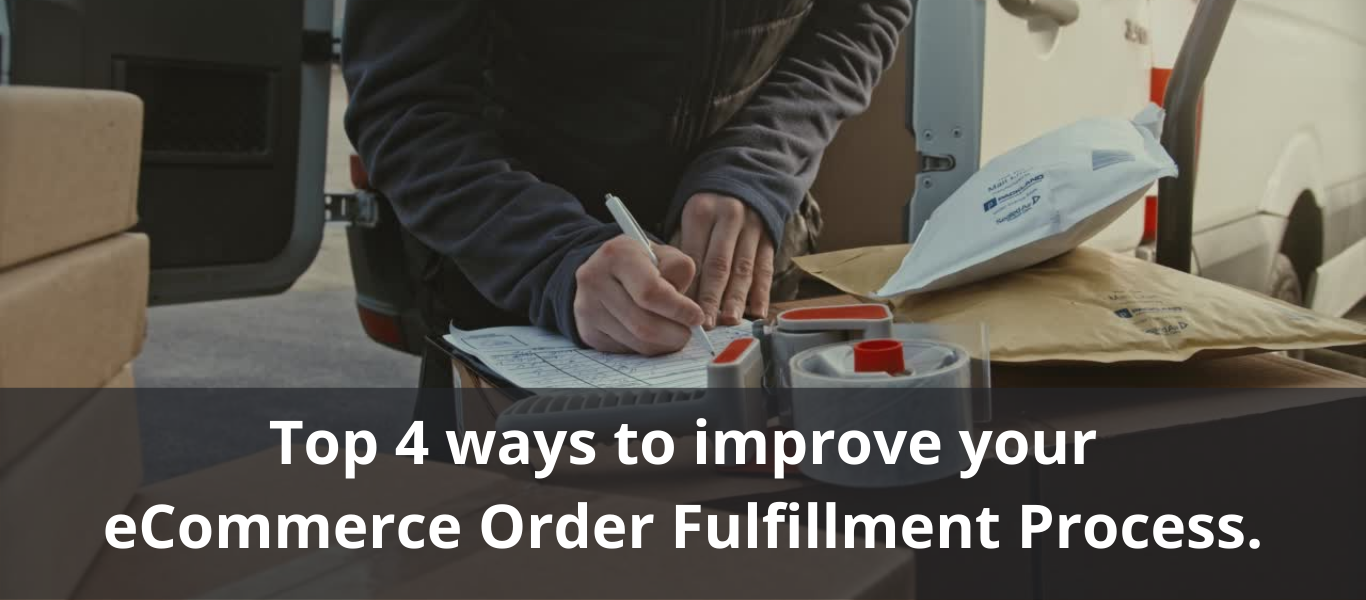 Your eCommerce order fulfillment process plays a pivotal role in the success of your online business. It affects both the customer experience and the effectiveness of your operations. as e-commerce continues to grow and have an outsized influence on seasonal shopping periods, it's more important than ever that retailers continue to improve their e-commerce order fulfillment. However, by creating an excellent post-purchase experience for your audience, you can quickly turn order fulfillment from a cost center into a revenue driver for your company.
In this blog post, we will talk about the top 5 ways to improve your order fulfillment so that you can boost the efficiency of your eCommerce business and streamline your customer experience.
1. Classify your inventory :
To improve your eCommerce order fulfillment process, you need to work on classifying your inventory. One of the most common ways to organize your products is putting stock together based on how fast it moves. It enables you to maintain sufficient stock levels of fast-moving items. Grouped items can be placed in warehouses so fast-movers are identified in a particular area while the slow-movers can be found within a different section. Classifying your inventory in this manner ensures that appropriate stock levels are maintained for each product category and that you also don't run out of stock.
2. Maintain an attractive returns policy :
Your eCommerce returns policy is an essential part of your order fulfillment process. You need to have an effective returns policy in place so that you can process returned orders and issue refunds when needed. A returns policy also has a big impact on whether or not a customer completes a purchase with your business.
3. Automate your order processes :
Integrating and automating your order management enables orders to be generated automatically, invoices pre-pared to send when shipping and reminders to follow up with customers to ensure satisfaction and repeat sales. And that's not all. Automation also decreases your operational costs and greatly reduces the risk of human error at the same time as creating sales opportunities. With an inventory and order management system in place, you will benefit from more visibility of your business processes as a whole. You can then analyze each of these and identify ways to speed each one up.
4. Understand your order fulfillment cycle time :
One of the first things to do when it comes to improving your eCommerce order fulfillment process is to work out your order fulfillment cycle time. Total order fulfillment cycle time= Source time + Production time + Delivery time.
Source Time : When the customer makes an order online to your business accepting that it has the correct raw materials available to start the order.
Production Time : The time when it takes to manufacture, finish and pack the order.
Delivery Time : The time frame between shipping the order from your warehouse to its arrival at your customer's specified delivery location. Once you understand your order fulfillment cycle time, you can start to identify areas for improvement, such as increasing efficiency through automation or similar.
Are you looking for an eCommerce fulfillment system to manage your inventory and order fulfillment?
Logix eCommerce fulfillment system manages the entire eCommerce order fulfillment process by offering full visibility and control over your inventory & billing from integrations to fulfillment to shipping and returns.
If you have your own Shopify store and are looking for an eCommerce fulfillment platform to manage your eCommerce logistics operations then eComglobus is the best platform for you. eComglobus is an All-in-One eCommerce fulfillment platform that offers advanced eCommerce logistics features which will support you to manage your warehouse operations, fulfillment, procurements, last-mile delivery, return and refund management in a single platform.