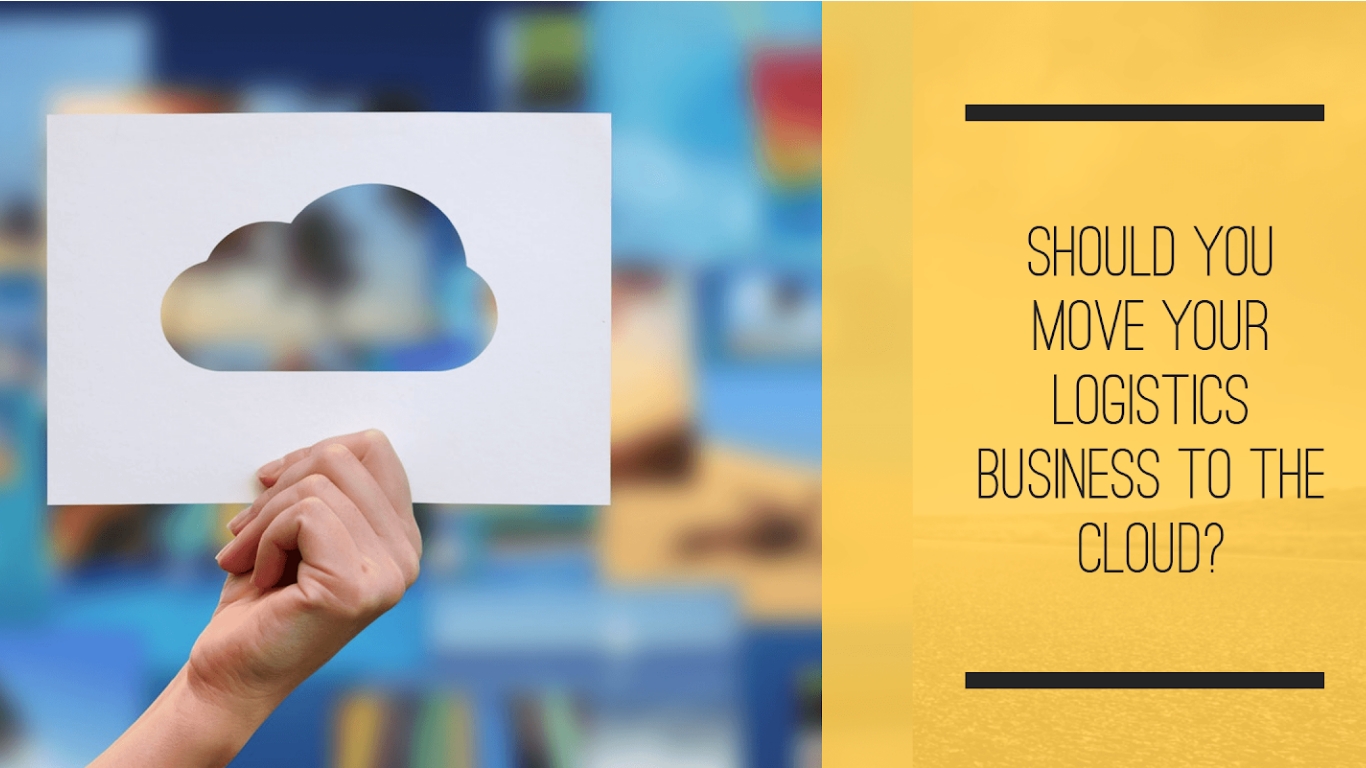 Mobility With Cloud :
Till 2011, Cloud was considered to be a marketing hype and not much of companies were interested in it. However, lately companies has started realizing the benefits that cloud products will bring to them. Cloud based products offer benefits like Cost Advantage, Visibility into Cash Outflow, Quick Turnaround, Internal IT Operations Effectiveness etc.
Cloud products are giving company competitive advantages with their capability to analyze large data, communicate with multiple systems. As per the Study conducted by IBM [study] companies adopting cloud products reporting nearly double the revenues and profit growth of those that are more cautious about using cloud.
Cloud promise a lot of innovation to Logistics industry. The Biggest advantage cloud products brings to logistics is "Connectivity". Cloud solutions could bring full Supply-Chain to a single platform and easily take-away the chaos; manual intervention of multi-vendor/multi-department coordination. As mentioned by Tom Boike, vice president of supplier management with UPS "With Cloud the benefits are substantial. Cloud technology can enable better networking throughout an organization, as well as across supply chains. It can provide a higher level of connectivity and visibility – essential qualities for complex global operations." [link]
Logistic companies across globe have successfully migrated to Cloud based Transport Management System (TMS).
2. Benefits offered by Cloud TMS :
Be Current And Upgrade To Latest Version : Upgrading software is necessary to remain supported and competitive in business. Delaying the upgrade actually adds to more cost. Cloud based offerings can take care of cost and upgrade issues to a large extent. Moving TMS to a cloud service provider enables companies to be current with latest technologies and more importantly takes away the pains of upgrades, hot-fixes, patches, bugs and support issues.
Low Entry Cost : Companies need not buy long term licenses, support and continuous upgrades. With Cloud TMS, companies pay based on number of users using the system. Subscription based model provides greater flexibility of adjusting the cost as per usage. With low entry cost, companies saves a Big amount in adopting Cloud TMS – thus minimizing the risk of migration from existing TMS to Cloud TMS.
Inter-Connectivity : Cloud TMS comes with various connector to be connected with 3rd party solutions. These connectors help logistic company to have auto-syncing of data across vendors, customer & supplier system. Cloud TMS comes with various Mobile applications which makes logistic companies more competitive as they are always connected anytime, anywhere.
Effective Internal IT operations : A cloud offering typically provides all the services which internal IT department offers to business in order to maintain the business continuity. With cloud, IT can now spend more time and energy and focus on more strategic tasks driving business benefits like innovations, monitoring KPIs, BI reporting etc.