Real-time tracking and visibility key to run a successful 3PL business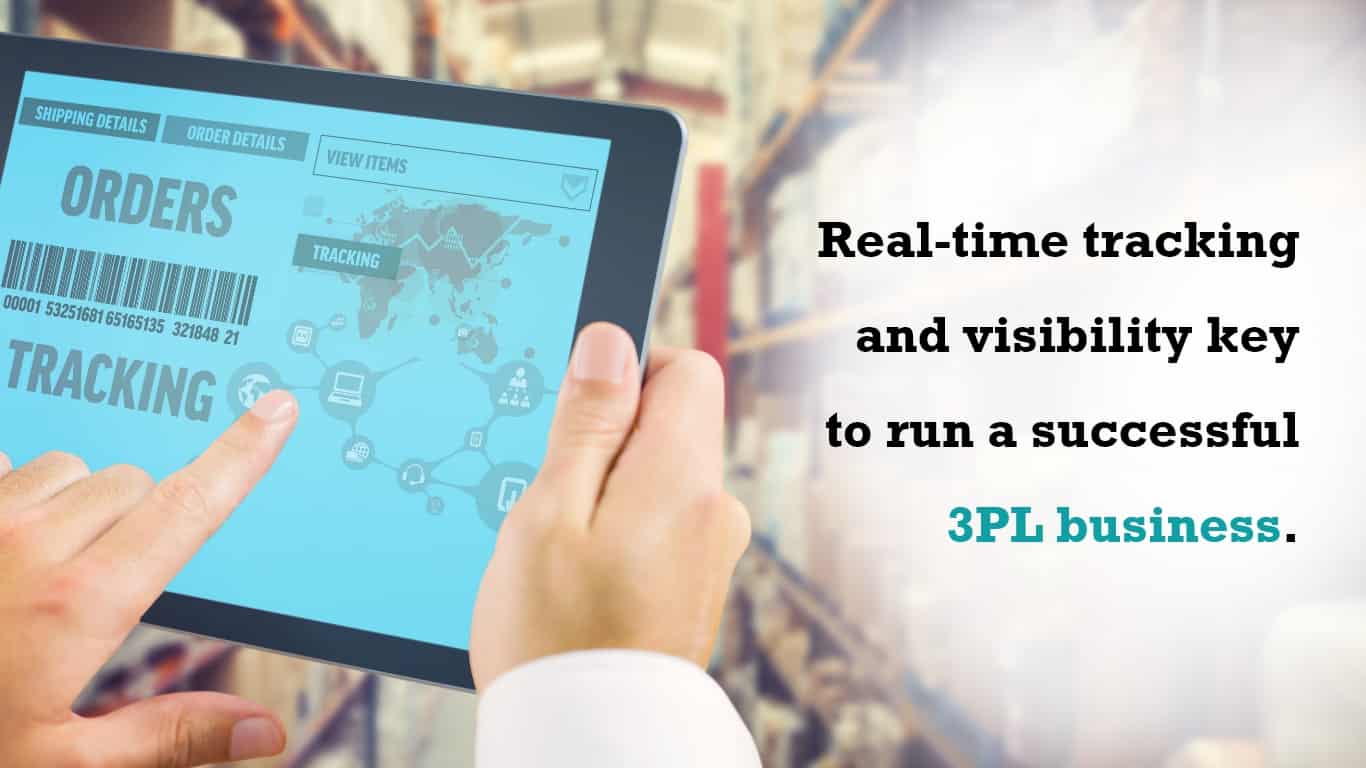 Yes, successful 3PL (third-party logistics) operations require real-time tracking and visibility. This enables more effective supply chain management and efficient coordination between the 3PL supplier and its clients. Additionally, it aids in cost-savings and guarantees prompt delivery of goods, increasing customer satisfaction. A corporation that contracts out logistics services on behalf of other companies is known as a 3PL or third-party logistics provider. 3PLs provide a range of services, including distribution, warehousing, and transportation. Additionally, they can offer value-added services including order completion, packing, and assembly. Best Practices for Providers of Third-Party Logistics (3PLs) Although there isn't a single 3PL best practice that applies to all of them, there are certain common ones that can help 3PLs operate more effectively and expand their businesses.
1. Establish a Stable Technology Infrastructure :
Any logistics supplier must have a solid technology foundation. 3PLs ought to spend money on dependable, scalable software solutions that may expand along with their operations. Robotics and automation technology can also help to enhance warehouse operations, but they should only be used if they are expected to increase ROI. Consider utilising a warehouse management system (WMS) like Logix WMS to make the most of 3PL technology. Many of your 3PL processes, including order picking, shipping, and put-away, can be automated with the use of a WMS. You may manage your 3PL business from a single central platform and get real-time inventory visibility.
2. Establish trusting connections with clients and suppliers :
Any 3PL's customers and suppliers are its lifeblood. Building solid ties with both is crucial. Providing excellent customer service is crucial for retaining current clients and luring in new ones. Make sure your consumers understand the pricing and 3PL services you offer. Inform them up front of any potential dangers or difficulties that could affect their supply chain. Being open and honest will help you gain people's trust and minimise unpleasant shocks. Customer satisfaction will rise and customer connection will be strengthened as a result. Additionally, you need to establish trusting relationships with your trading partners and suppliers. Improved communication, cheaper costs, and greater quality control can result from having good supplier connections.
3. Emphasise ongoing development :
As the 3PL sector undergoes rapid change, it's critical to stay on top of developments. You should always be on the lookout for ways to make your operations and services as a 3PL service provider better. This may entail making investments in new technologies, broadening the scope of your service offerings, and enhancing both the effectiveness and customer experience of your business.
Real-Time Visibility (RTV) has become an increasingly important initiative for supply chain leaders as the technology to make it possible becomes more readily accessible.
1. Tracking Improve Safety and Minimise Fuel Cost :
The safety of your drivers is no doubt a top priority for your organisation. This starts with having well-maintained vehicles but should also focus on monitoring driver behaviour and ensuring that safe driving practices are being followed. Most fleet tracking providers offer digital maintenance programs that enable you to create maintenance schedules with automatic alerting based on odometer readings or scheduled maintenance. Unauthorised vehicle use can also significantly increase fuel costs. A GPS tracking system can alert management to unauthorised use via time-of-use restrictions and calendar templates.
2. Reduce risks and costs :
Supply chain visibility will ensure there are no interruptions in your processes. You'll be able to quickly respond to any needs throughout the chain, such as redirection of supply. Increased visibility will ensure you can re-evaluate areas of inefficiency and in turn reduce risks such as damaged products and mistakes.
3. Improved Performance :
Enhanced supply chain visibility will help you to better track your performance expectations and estimate future demands, ensuring you can meet your future goals. Optimising your performance will open communication among those throughout the supply chain. As well, supply chain visibility will ensure you're keeping pace with changes in regulations around transportation. Setting measurable goals and monitoring your progress over time are two ways to promote ongoing business process improvement. This will assist you in tracking your progress toward your objectives and identifying areas of your 3PL firm that require development. Third-party logistics companies can perform better and expand their business by adhering to these best practices. 3PLs should constantly be searching for ways to streamline their processes and give their clients additional value. In light of this, ask yourself if your 3PL company is making every effort to be prosperous. If not, make the required adjustments and begin using these best practices right away.
Conclusion:
By adhering to these 3PL best practices, you can be sure that you're doing everything possible to improve performance and expand your company. Just keep in mind to use technology, enhance cooperation and communication, streamline your operations, prioritise customer service, and keep up with market developments. You'll be well on your way to 3PL if you follow these steps. Be sure to have a look at Logix WMS if you're seeking for a warehouse management system to assist you in optimising your 3PL operation. You can use our software to automate 3PL procedures and get real-time inventory insight. Request a free sample or discover more by getting in touch with us right away.
Benefits of Logix WMS:
Get access to customer portal

Barcode generation and scanning

Access anywhere even on mobile

Sales or Outbound orders automated

Multiple carrier label printing

Carrier Integration for waybill

Increase efficiency and accuracy