ALGORITHMIC ADVANCEMENTS & USE OF AI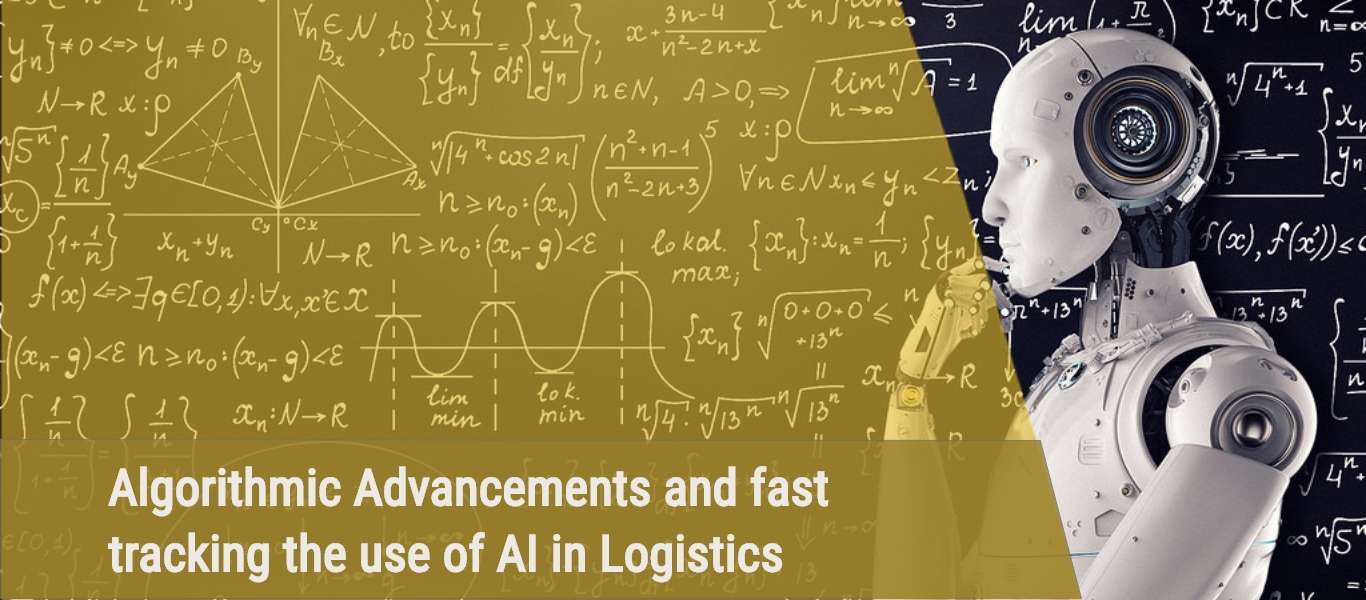 Artificial Intelligence is now advancing our lives as consumers, presently it is picking up momentum in supply chain management and logistics. This post talks all about AI in logistics and supply chain has brought the things into picture.
1. AI in Supply Chain Management & Logistics :
In the most recent decade, AI in logistics has come roaring out of cutting-edge labs to become something that individuals use each day without realizing it.
In addition to powering various applications and other advanced items, AI stands to profit all enterprises, including supply chain and logistics.
State of Artificial Intelligence for Enterprises, Supply Chain and Operations is one of the top territories where organizations are driving businesses from AI speculation.With the volumes of information in supply chains and logistics developing each day, the requirement for more sophisticated processing solutions is getting progressively critical.
That is the reason numerous logistics organizations are adopting such AI computing techniques as machine learning and deep learning.
These methods make it simple to break down gigantic volumes of information in an effective style to give a sophisticated analysis, trigger a function or an event based on the results of the analysis, deliver requested data, and perform numerous other complex functions.
2. Fast-tracking the Use of AI in Logistics Supply Chain :
An increasing amount of data isn't the only pattern adding to the advancement of AI technology in the supply chain. There is a wide variety of other significant variables driving the trend, algorithmic developments, and expanding AI system access to big data.
3. Big Data :
Supply chain and logistics companies produce and can use, a lot of data (big data), and AI requires significant volumes of it to show its full power. In the past several years, some new types of data have emerged, and in addition to an ever-increasing pace of data creation, they finally supply AI with enough juice to work to its fullest potential.
4. Algorithmic Advancements :
They have improved in recent years as well, allowing the detection of patterns and discovery of correlations that were difficult or impossible to find by humans or conventional technology alone. For example, smart algorithms can offer valuable information such as the number of trucks available for delivery ahead of time so customers can know the price and approximate time frames for future deliveries.
Together, these factors are driving progress in AI and making it an increasingly viable technology in many fields. But how exactly can the technology transform supply chain and logistics management?
5. Prepare for the AI Future :
The technology already plays a significant role in some of today's advanced supply chain and logistics solutions, increasing effectiveness, efficiency, and automating many tasks for supply chain managers and planners as well as providing visibility across trading partners via AI assisted control towers.
With the recent technological breakthroughs in big data, algorithm developments and ever-increasing processing power, we are likely to see an explosion of AI technology driving more sophisticated solutions in the supply chain to speed and improve the delivery of products and services to customers.
Companies relying on manual methods and simple software solutions will not be able to keep pace with their more sophisticated competitors. AI could well be a deciding factor in many industries, determining supply chain superiority, driving customer service excellence and continually improving operational efficiency.
Logistics and supply chain managers should pay close attention as more AI-enhanced solutions emerge.
6. How LogixERP is helping organizations transform and automate their operations?
LogixGRID's technical advancement in AI, Machine Learning and Big Data is impeccable and LogixERP is the proof with introduction of AI in TMS with Logix.Network, LogixERP is in the row to be backed up by AI which will fully automate the existing operations of organizations in a breeze. Vehicle Routing, Shipment Load, Delivery Scheduling and Pick-Ups, Automated Inventory Optimization which will advance the Warehousing Operations, Tracking and much more will be on the tips of companies.
Result? Increased Profits, Less Human Intervention and Errors, Complete Stats, Customized Reports, Effortless Billings & Invoicing and Enhanced Customer Experience.